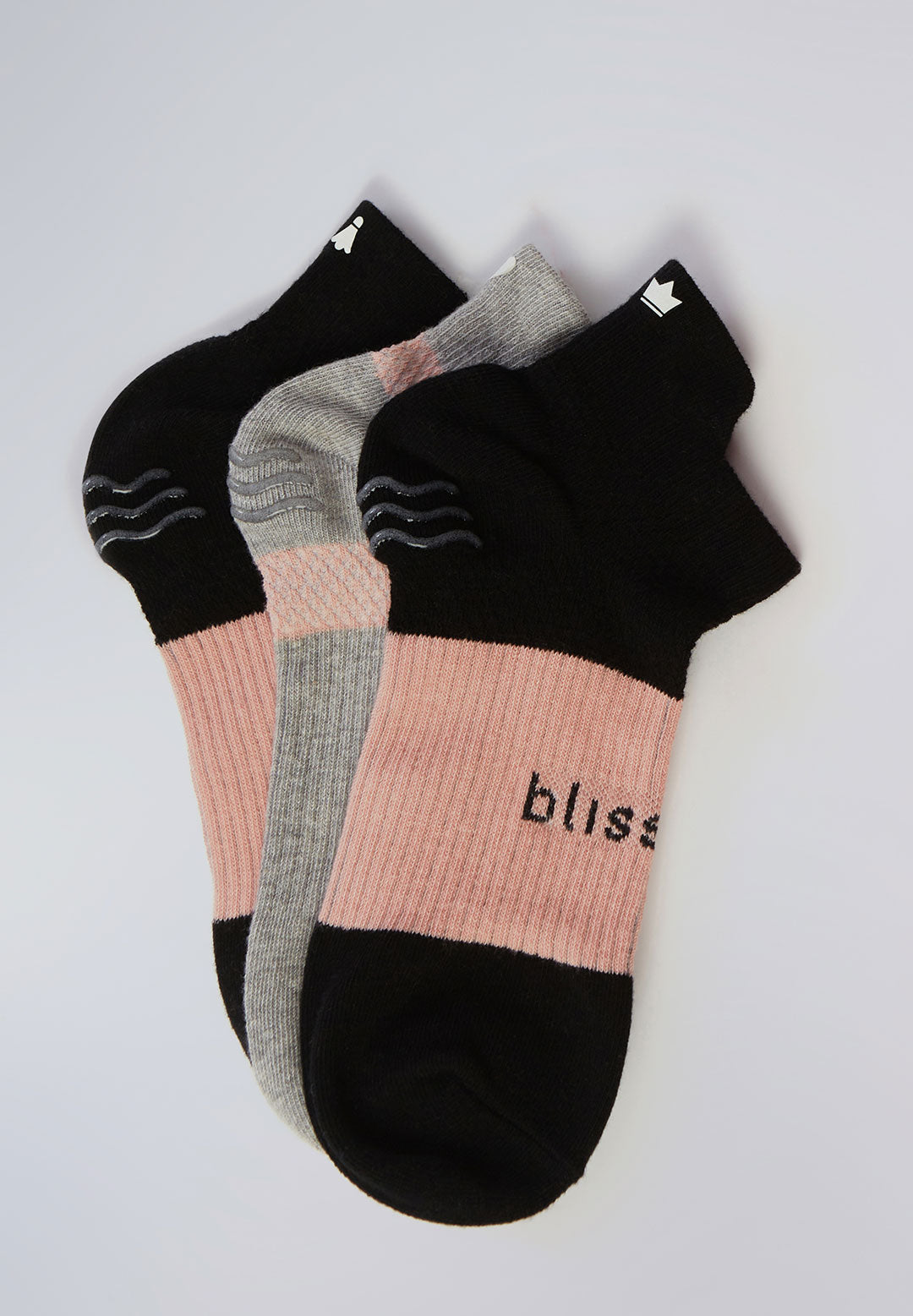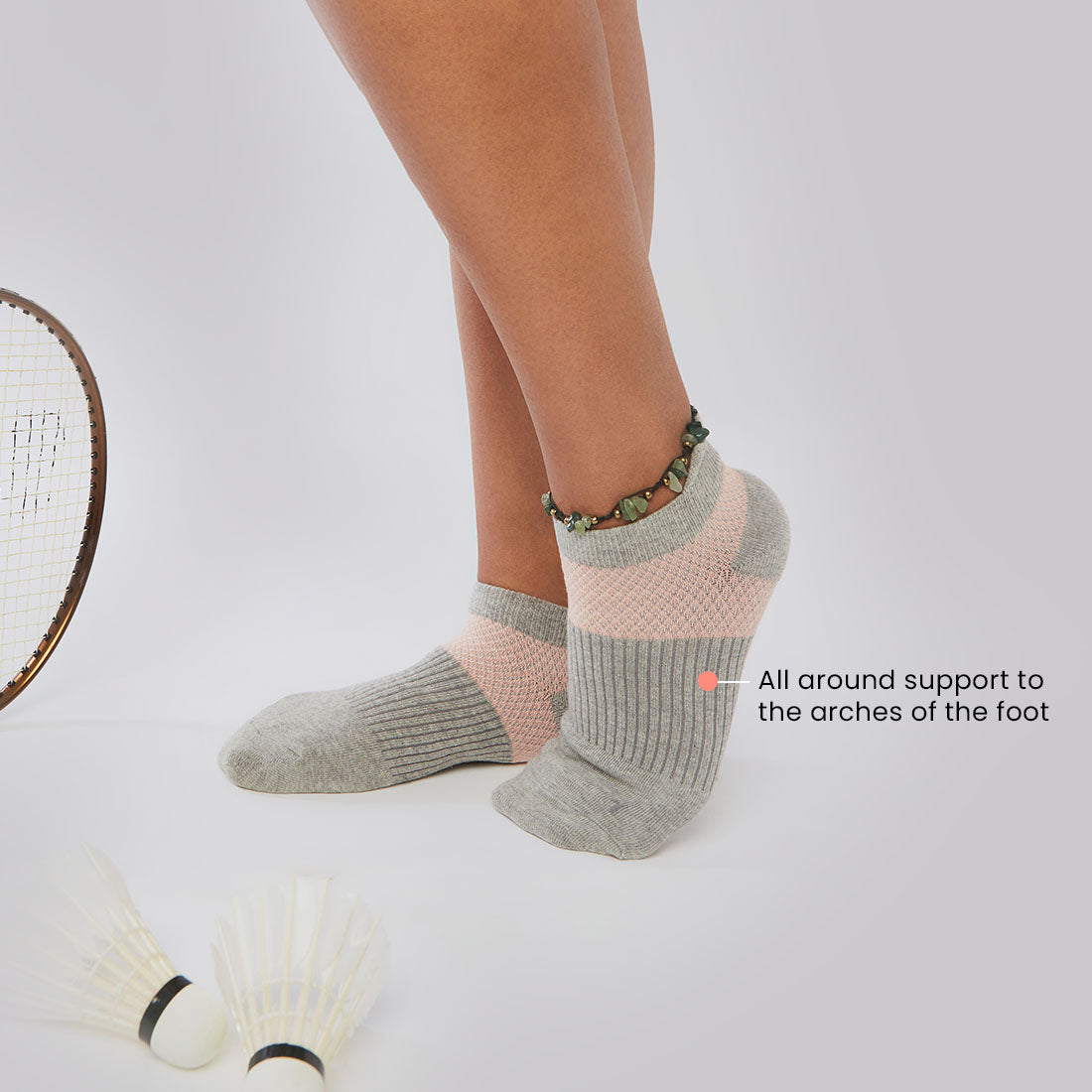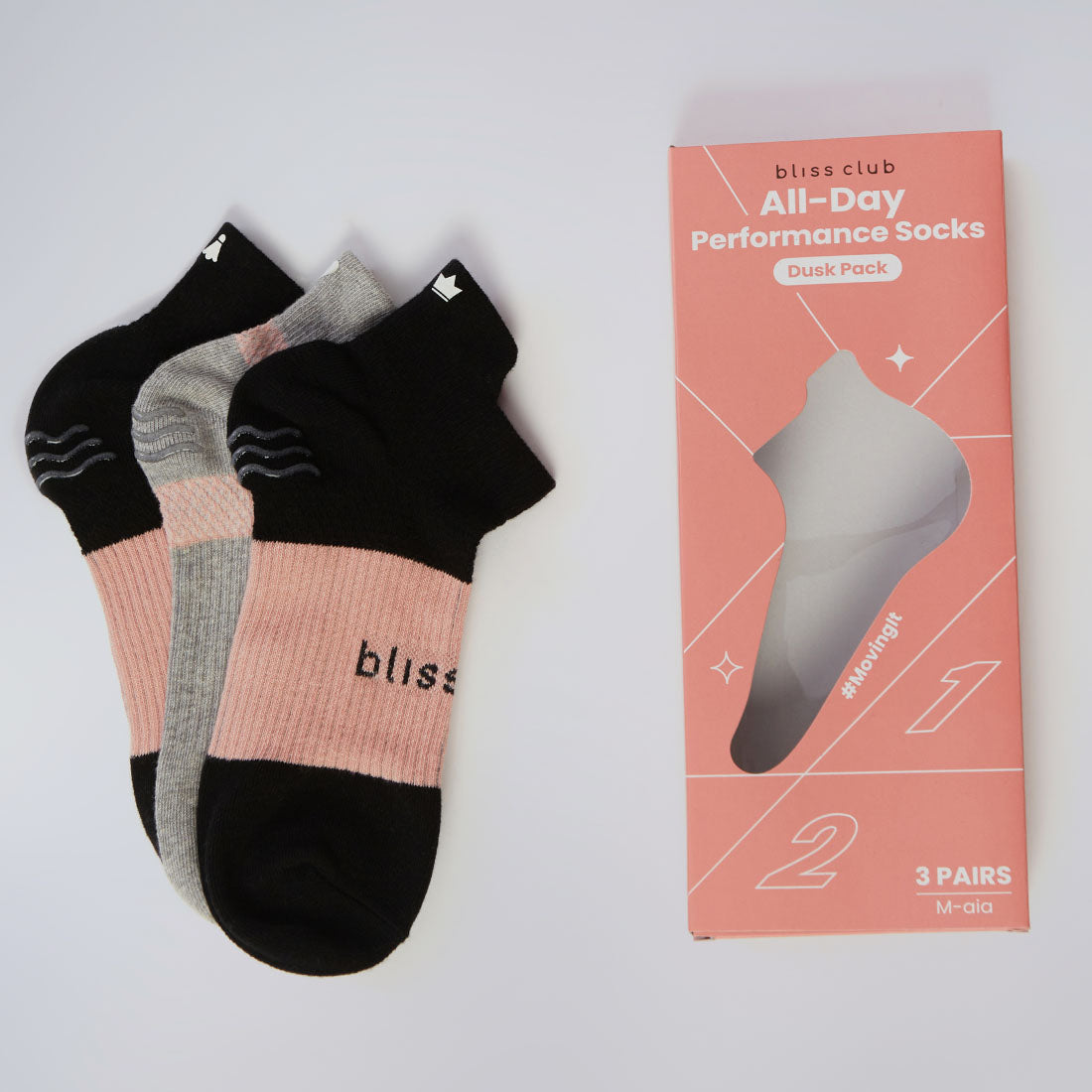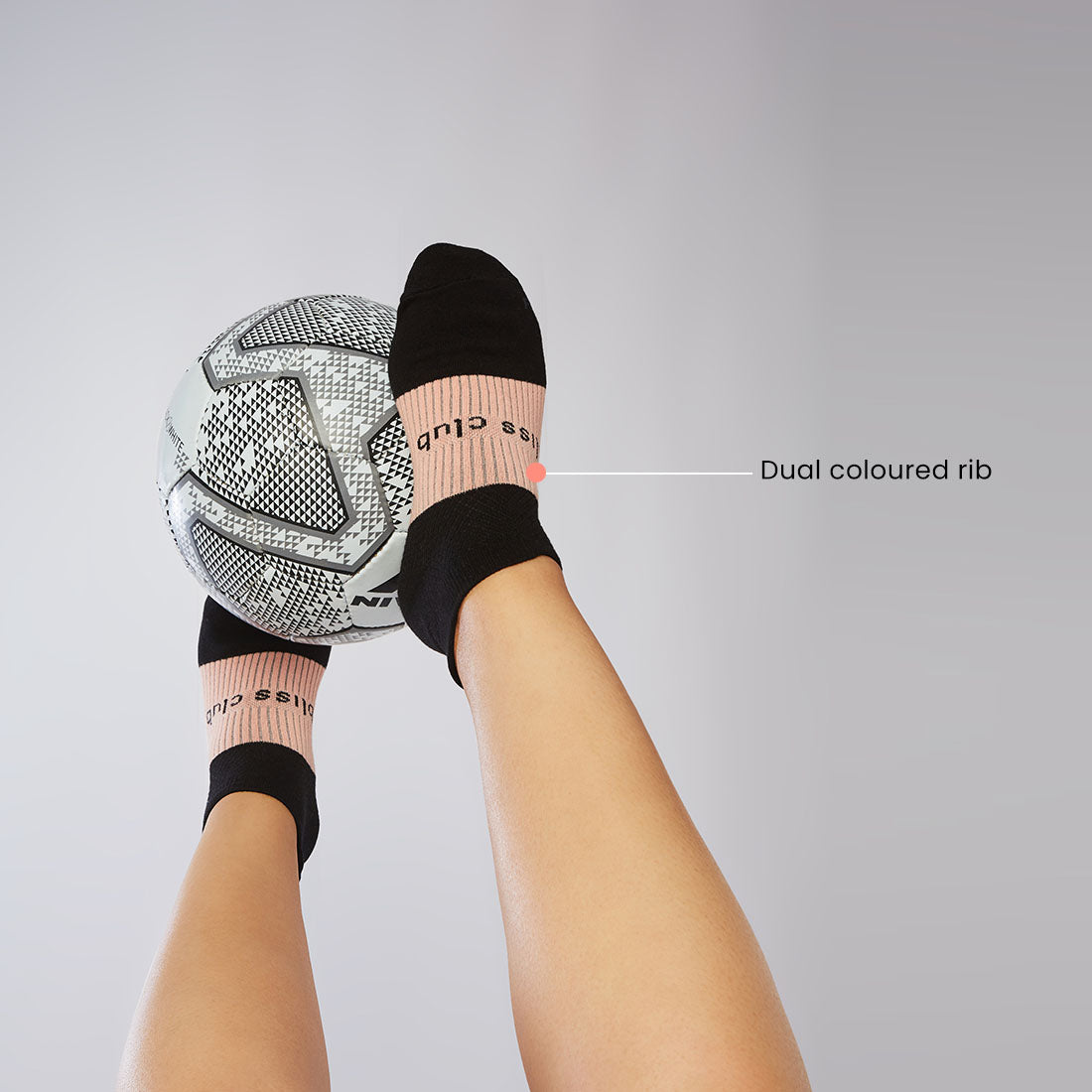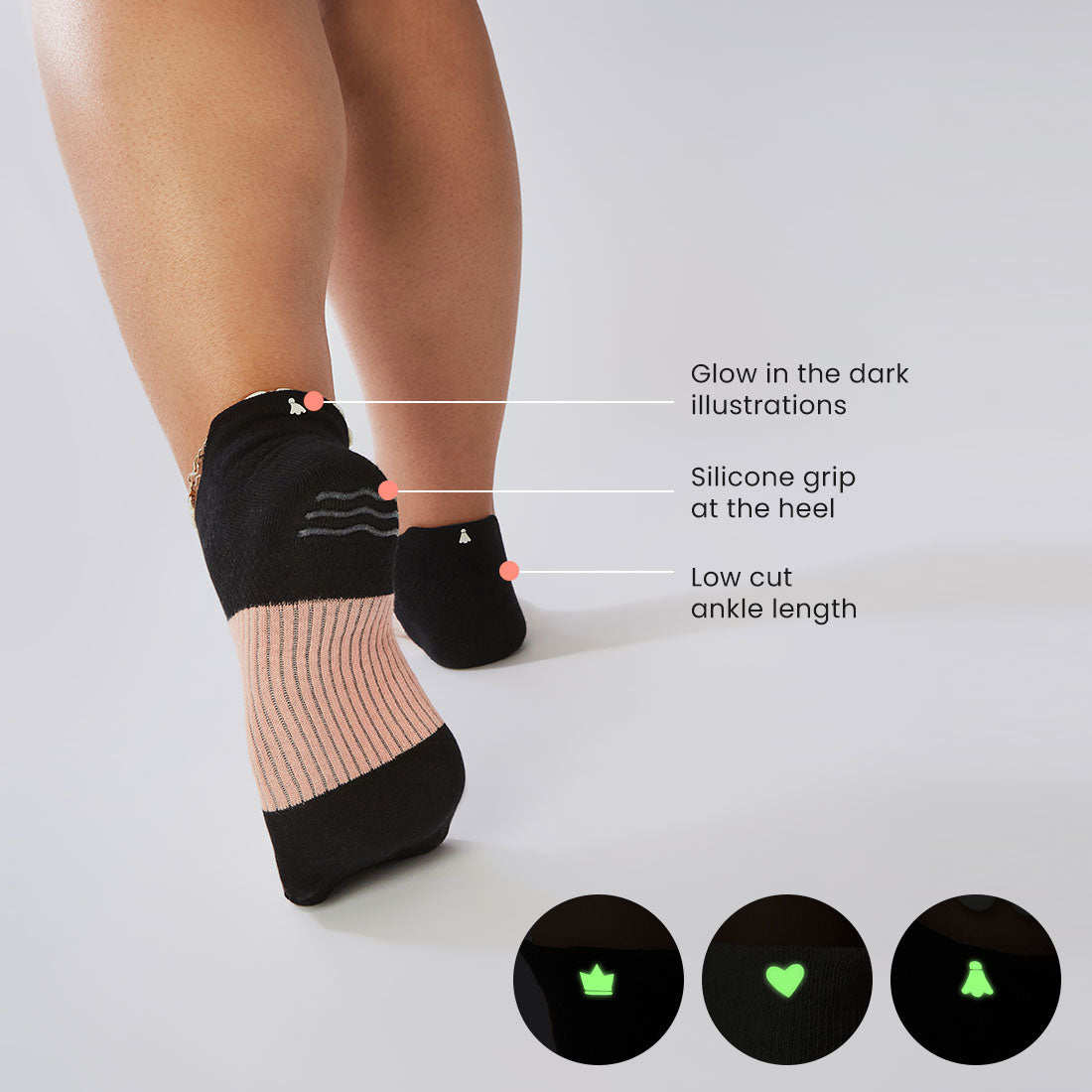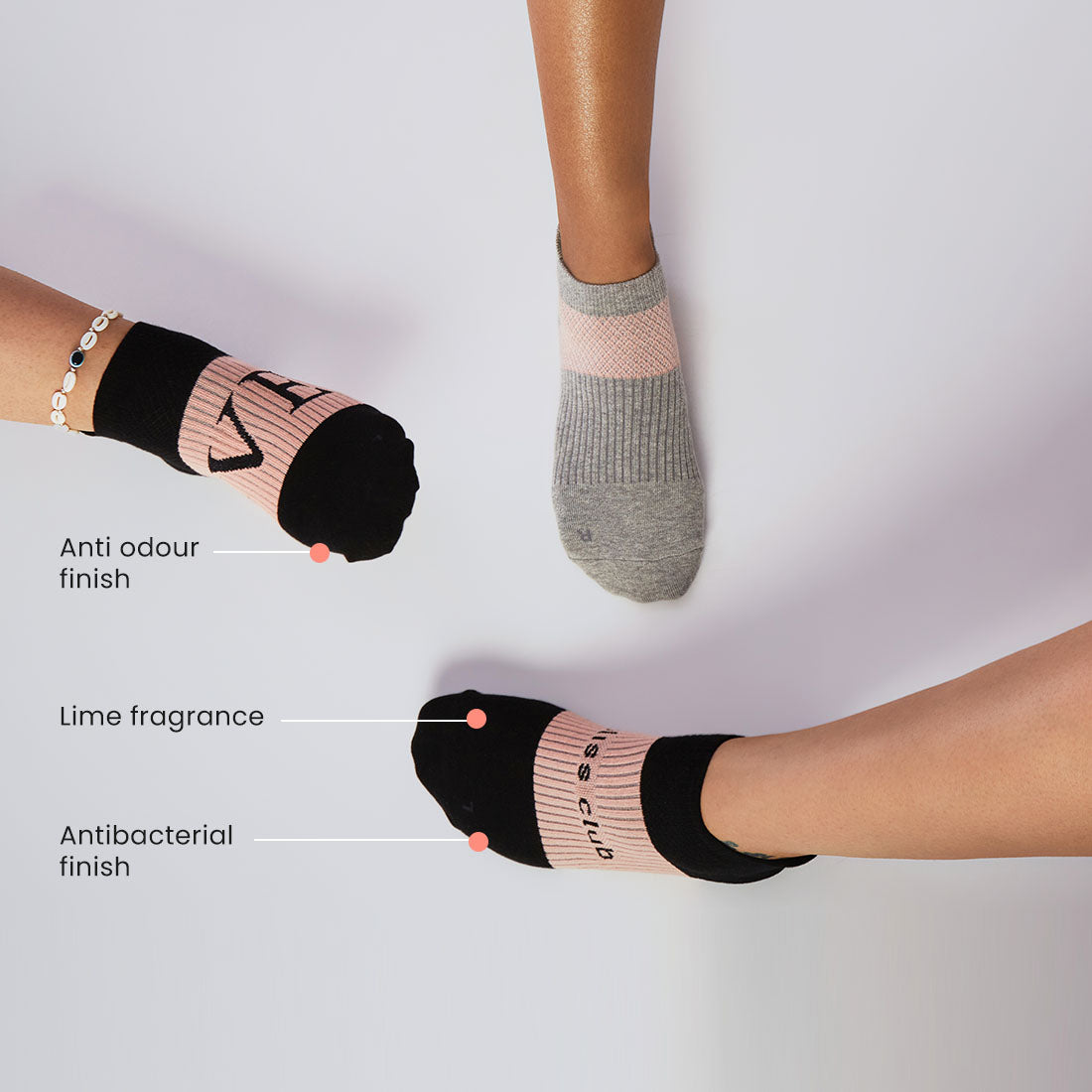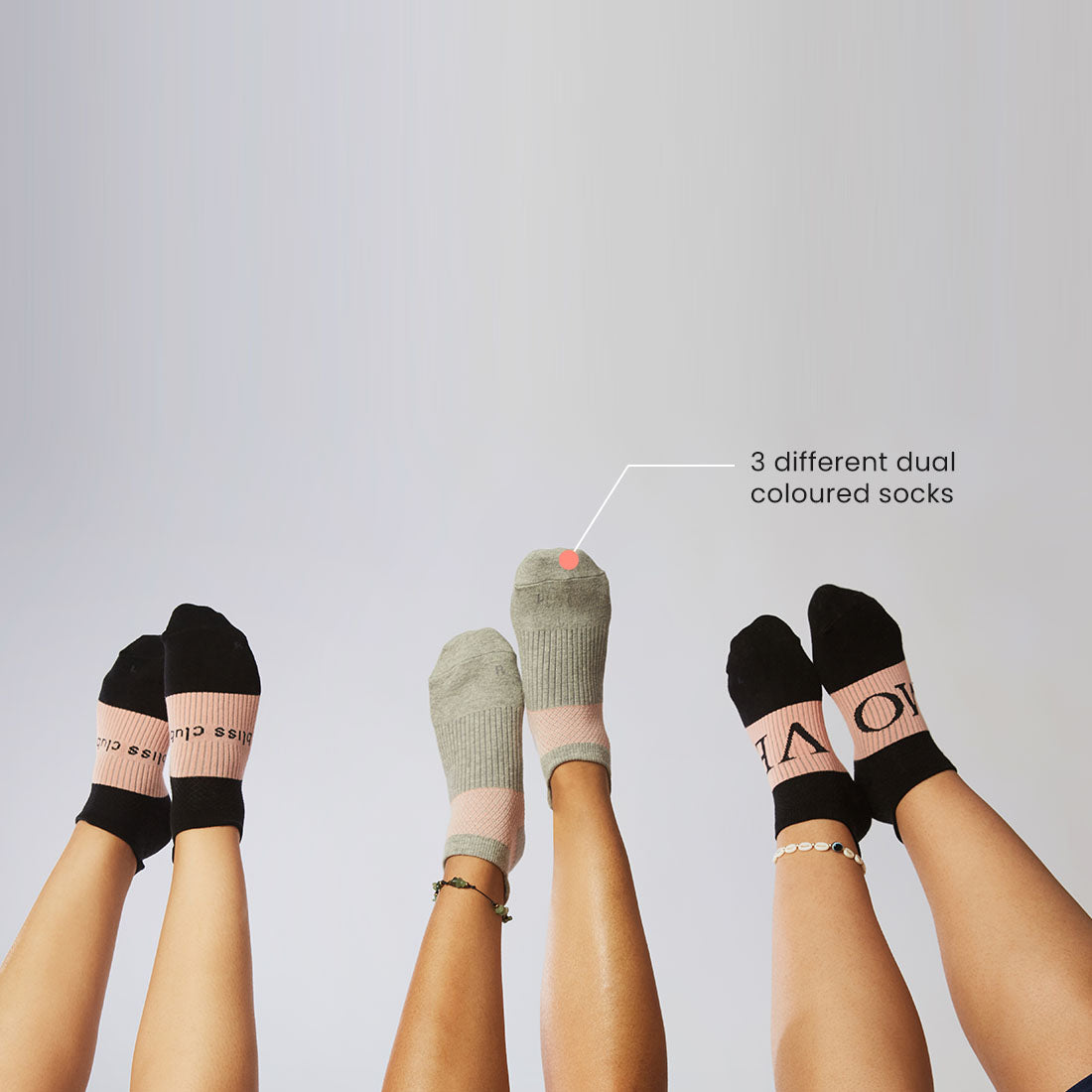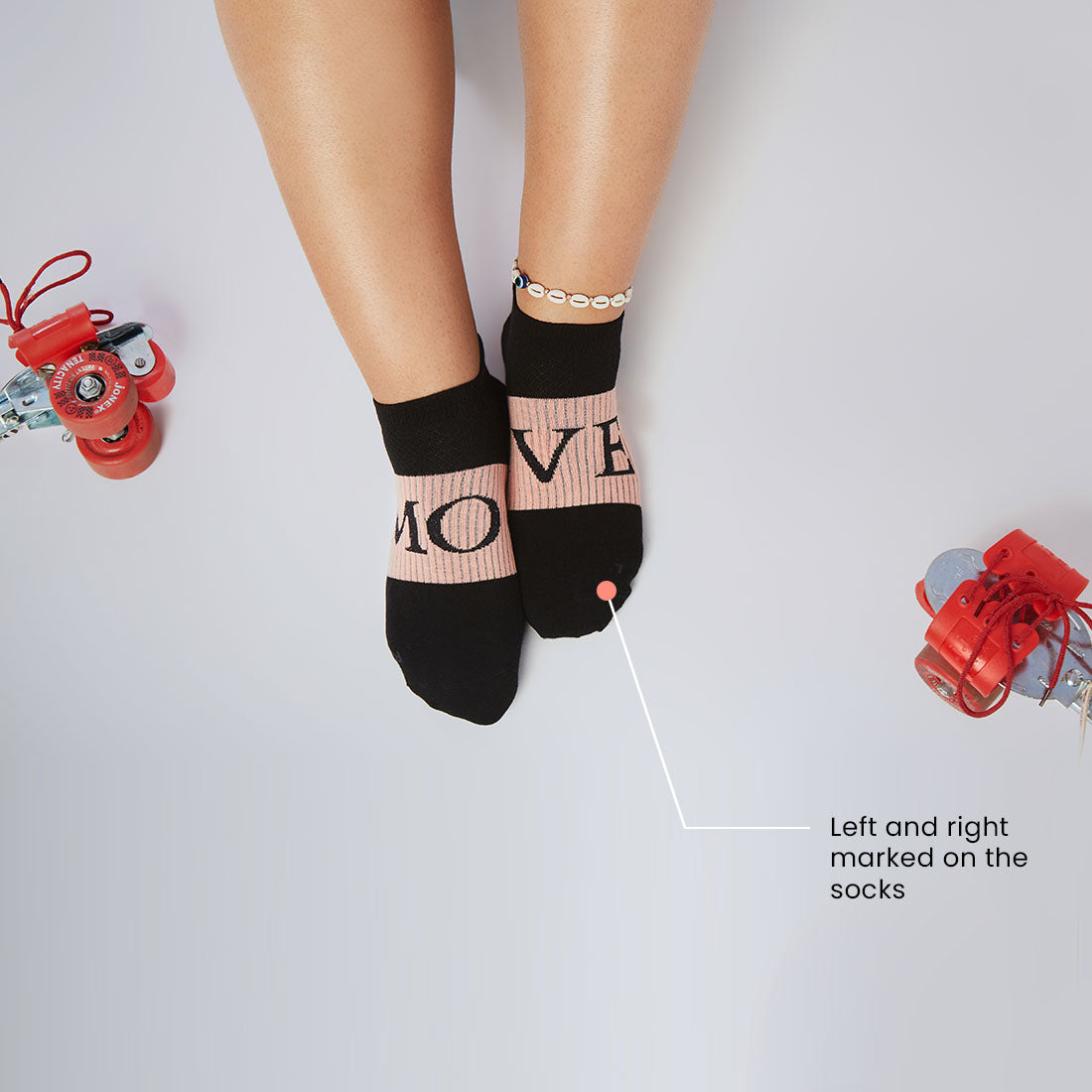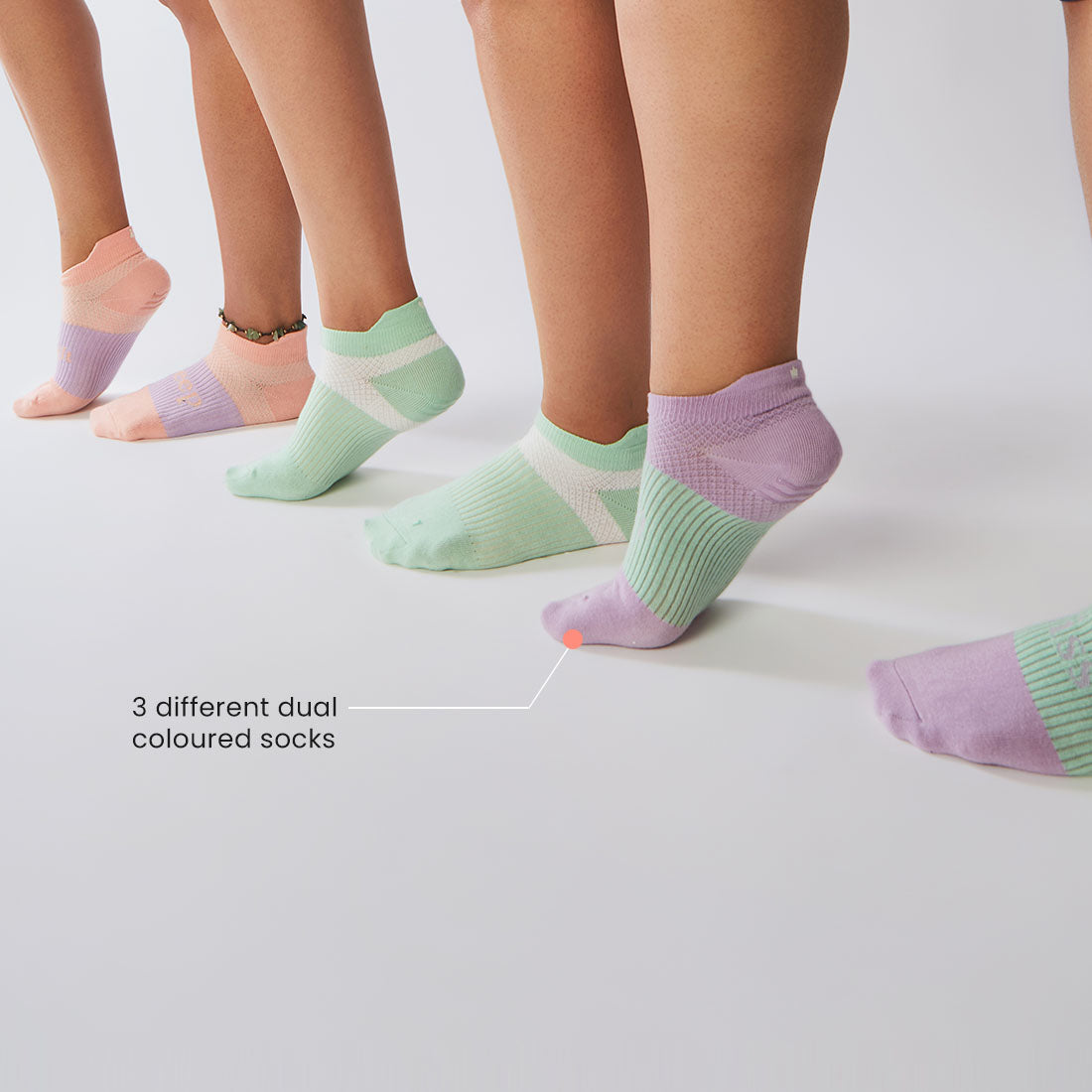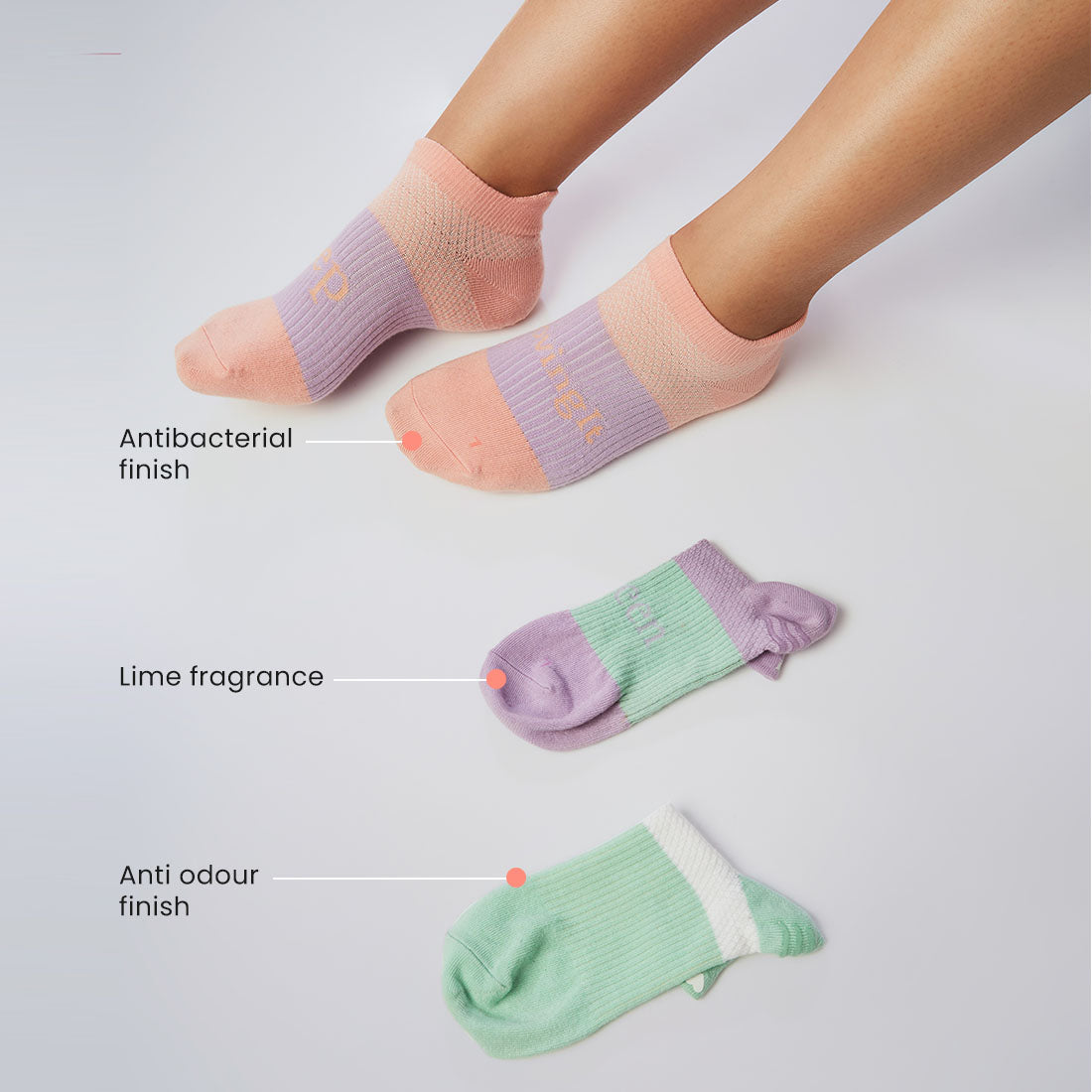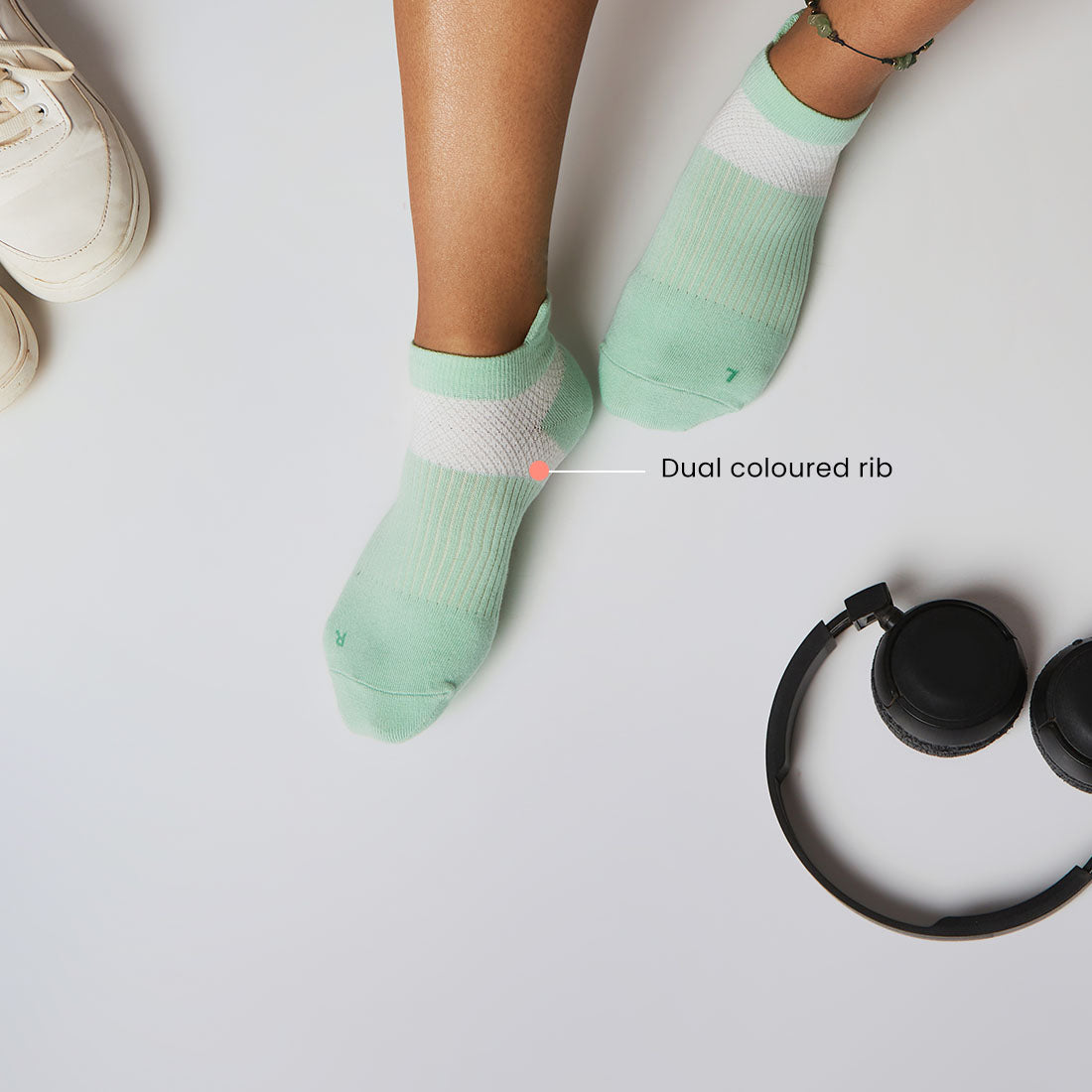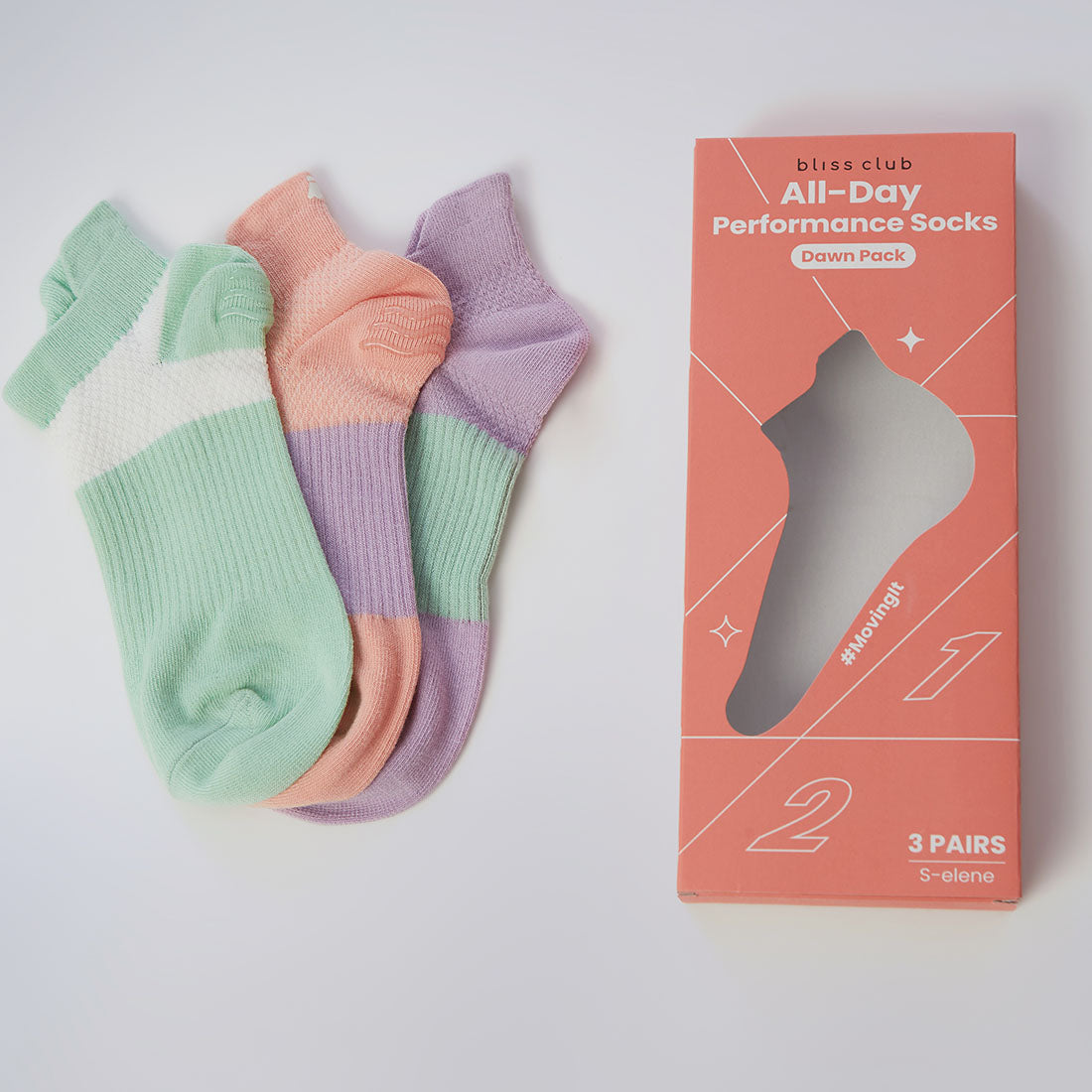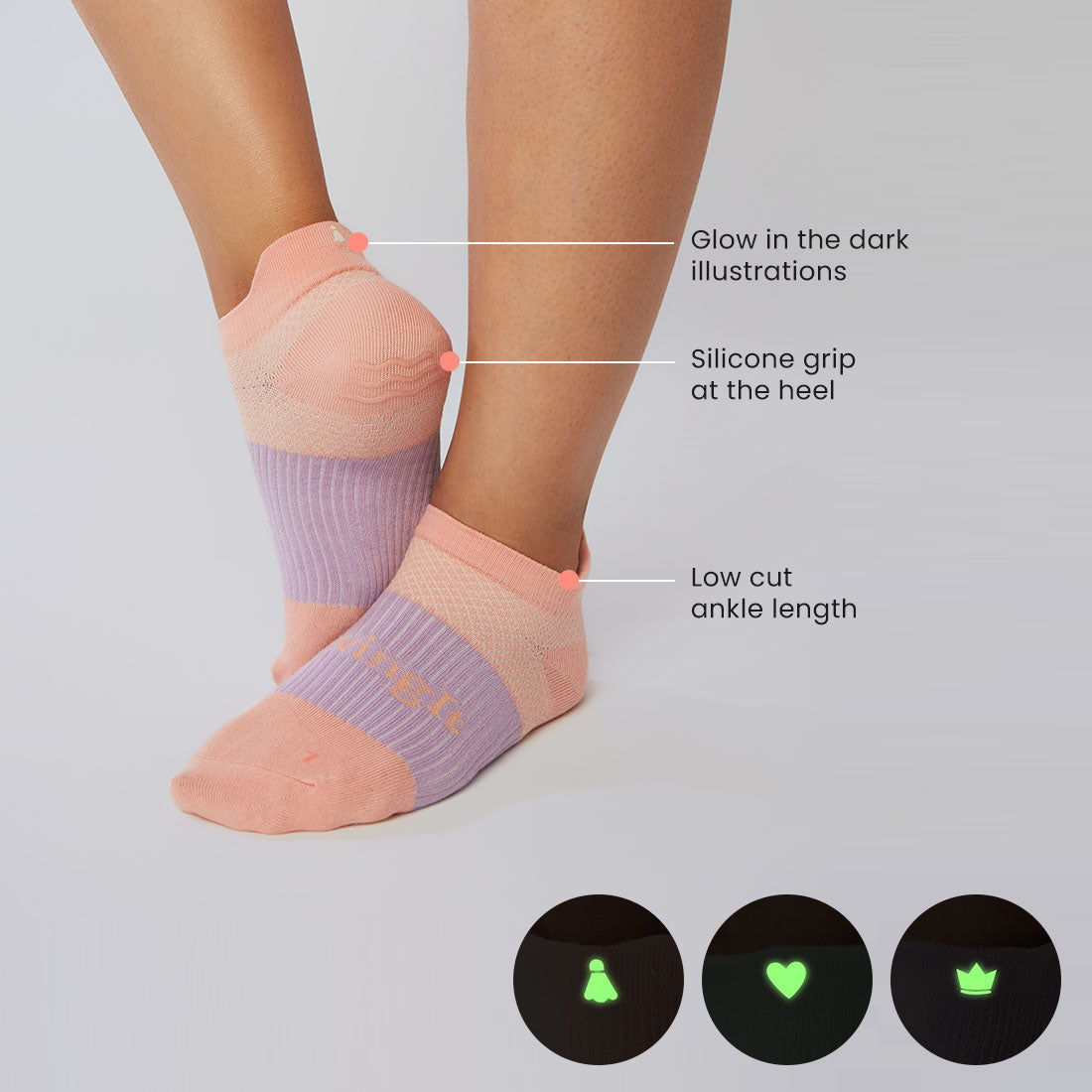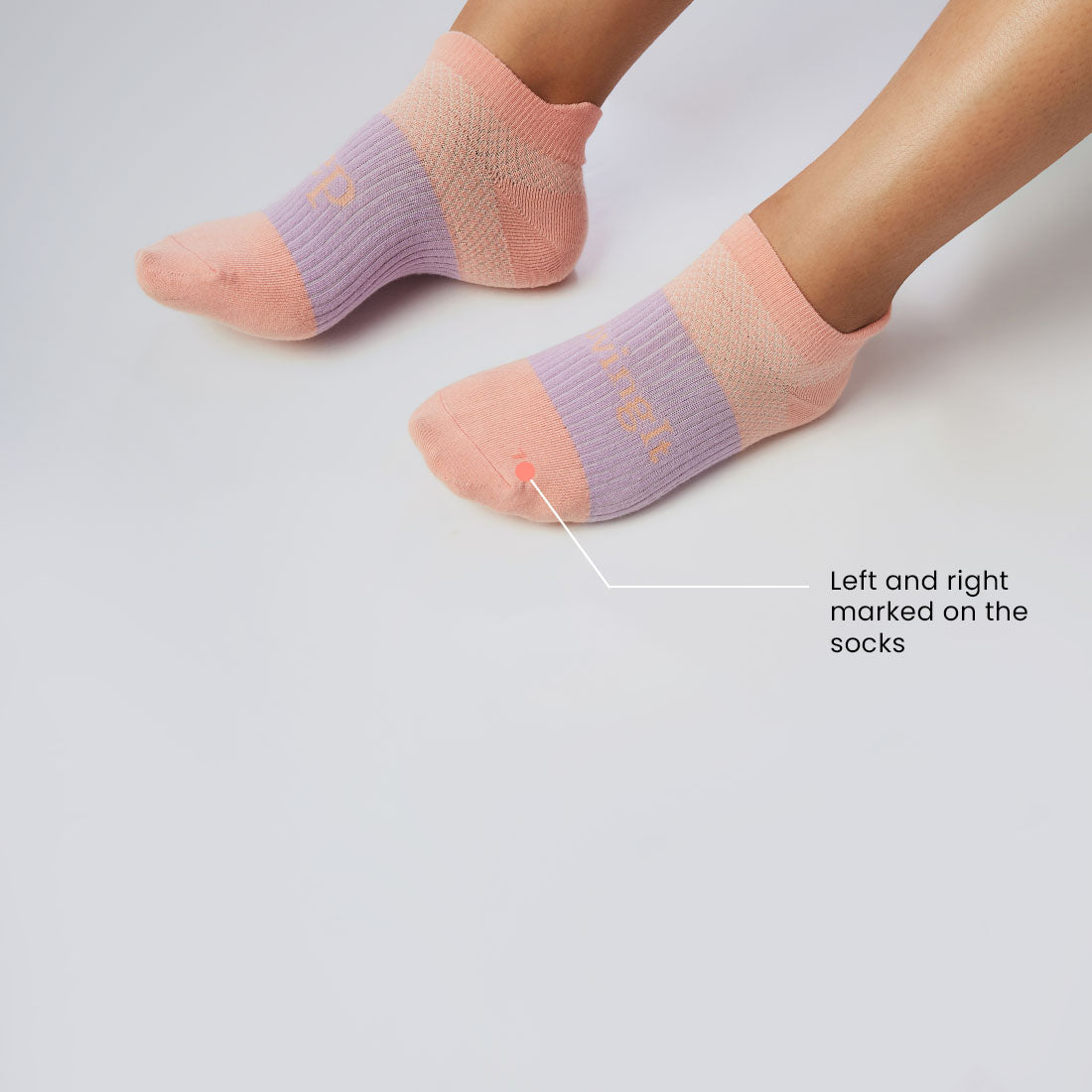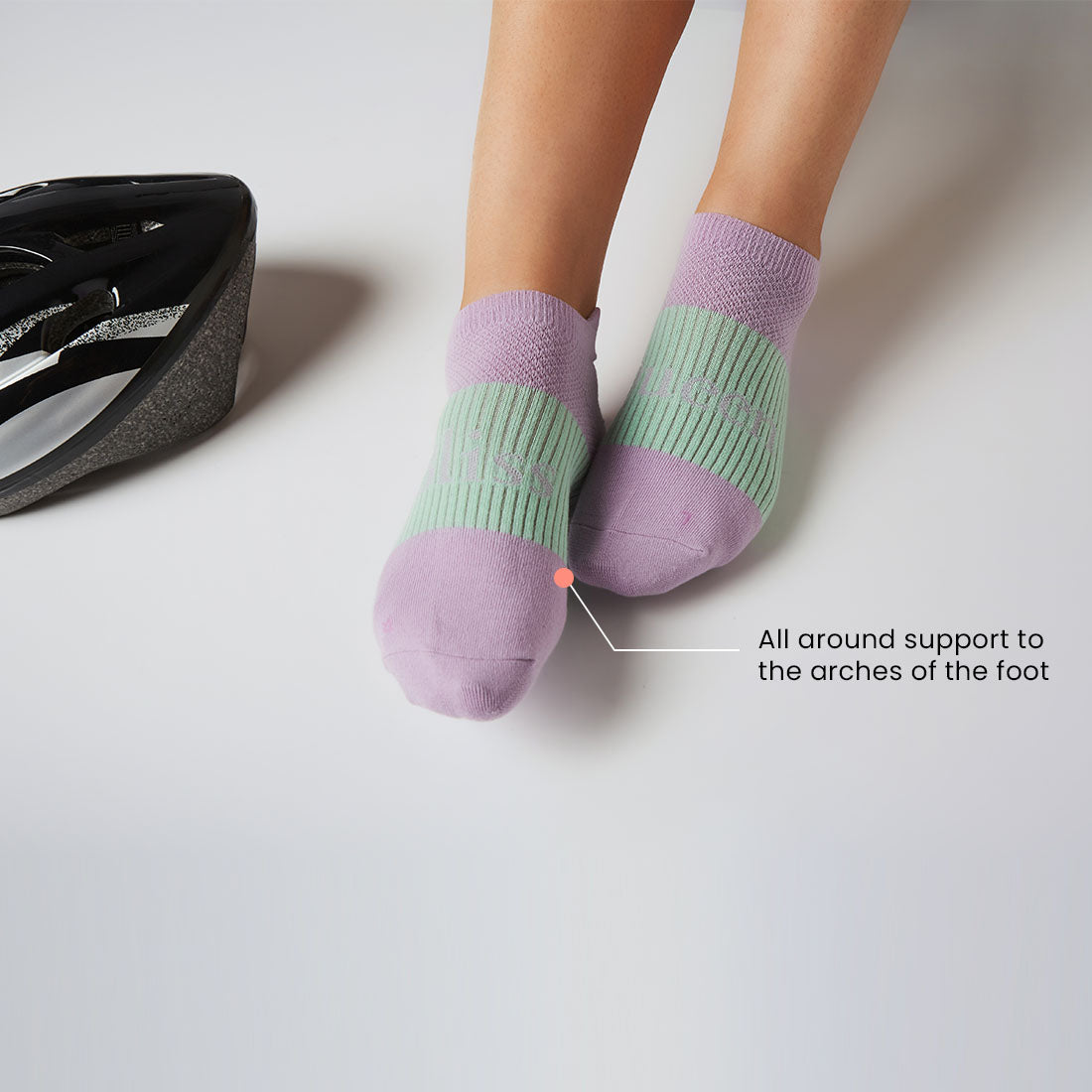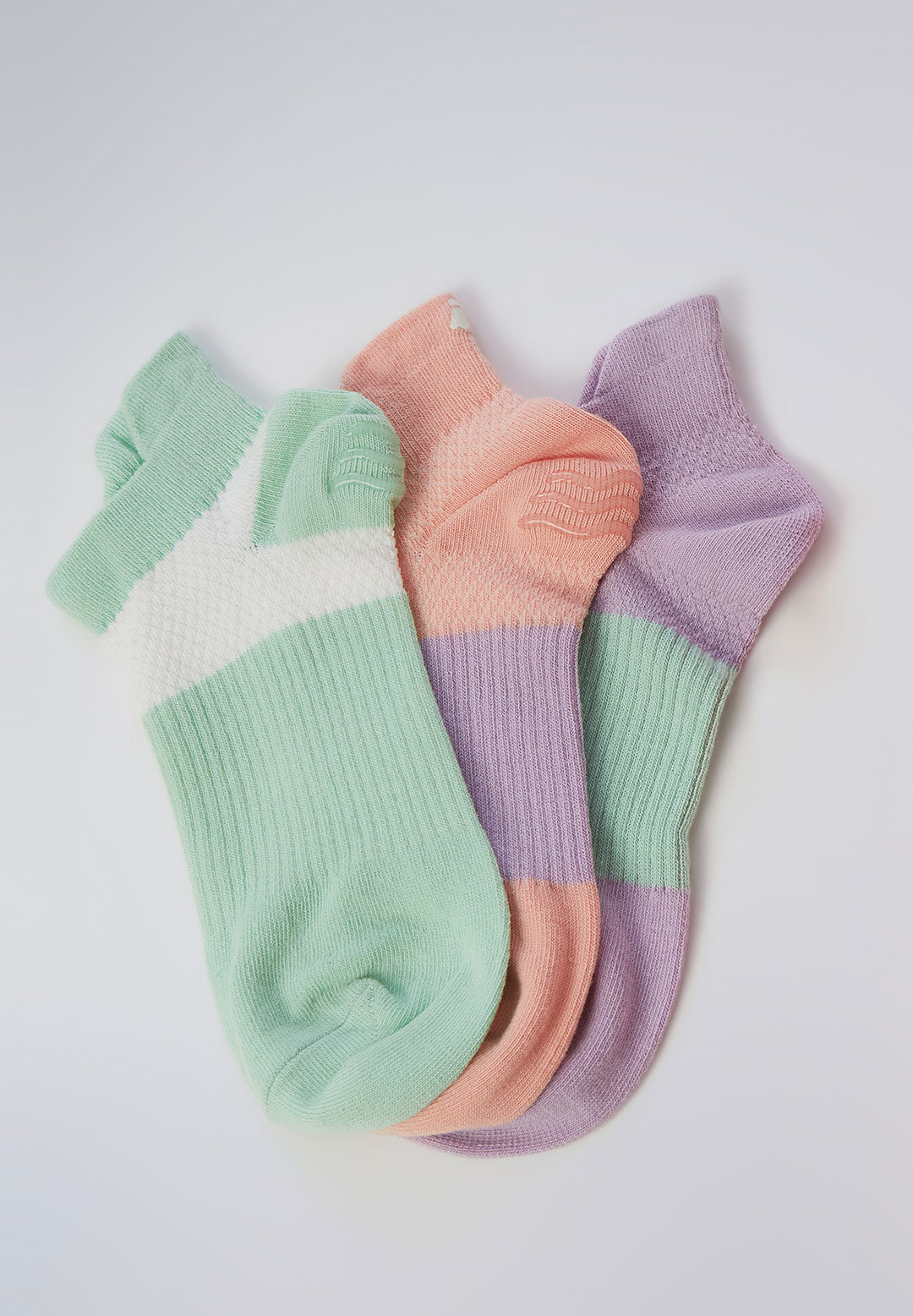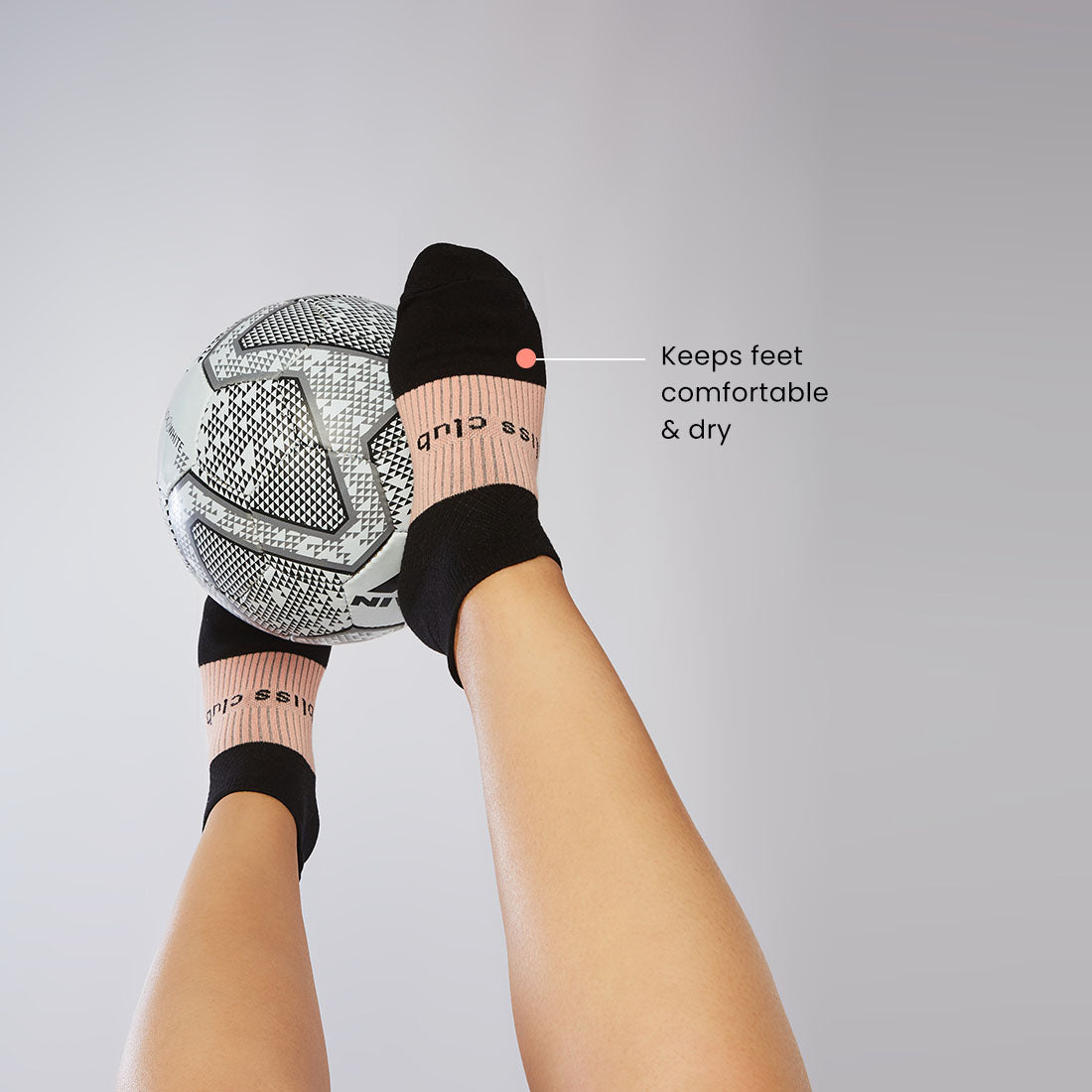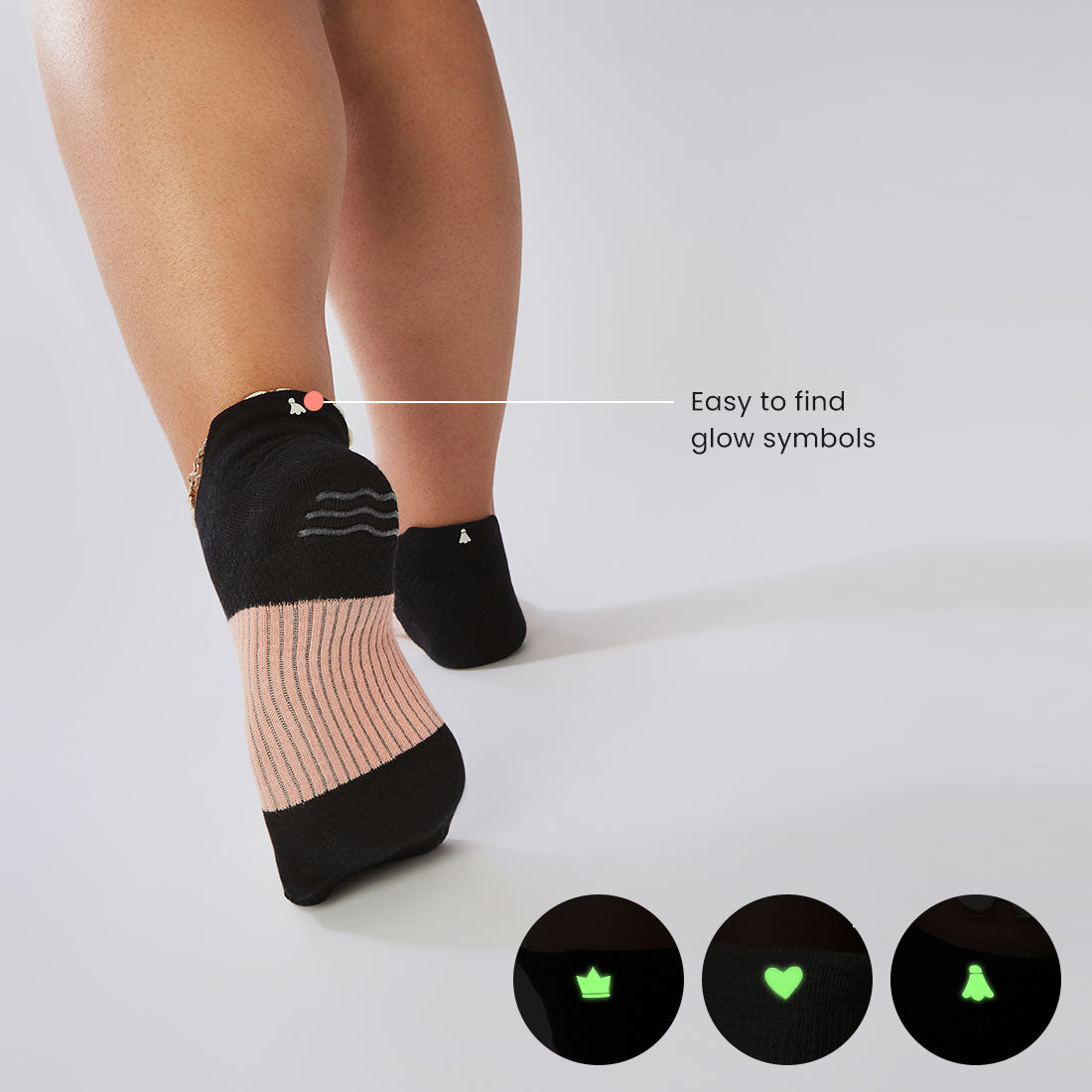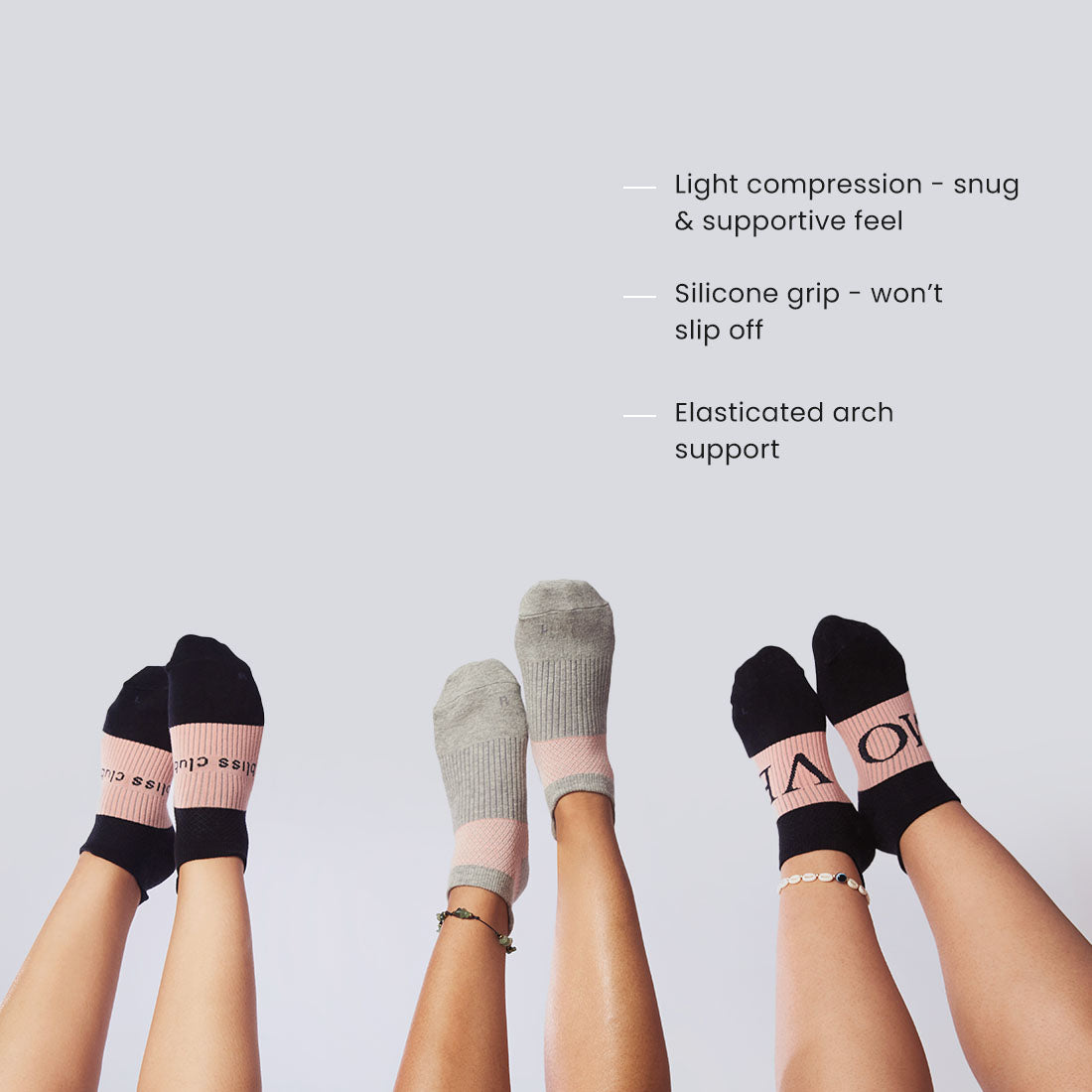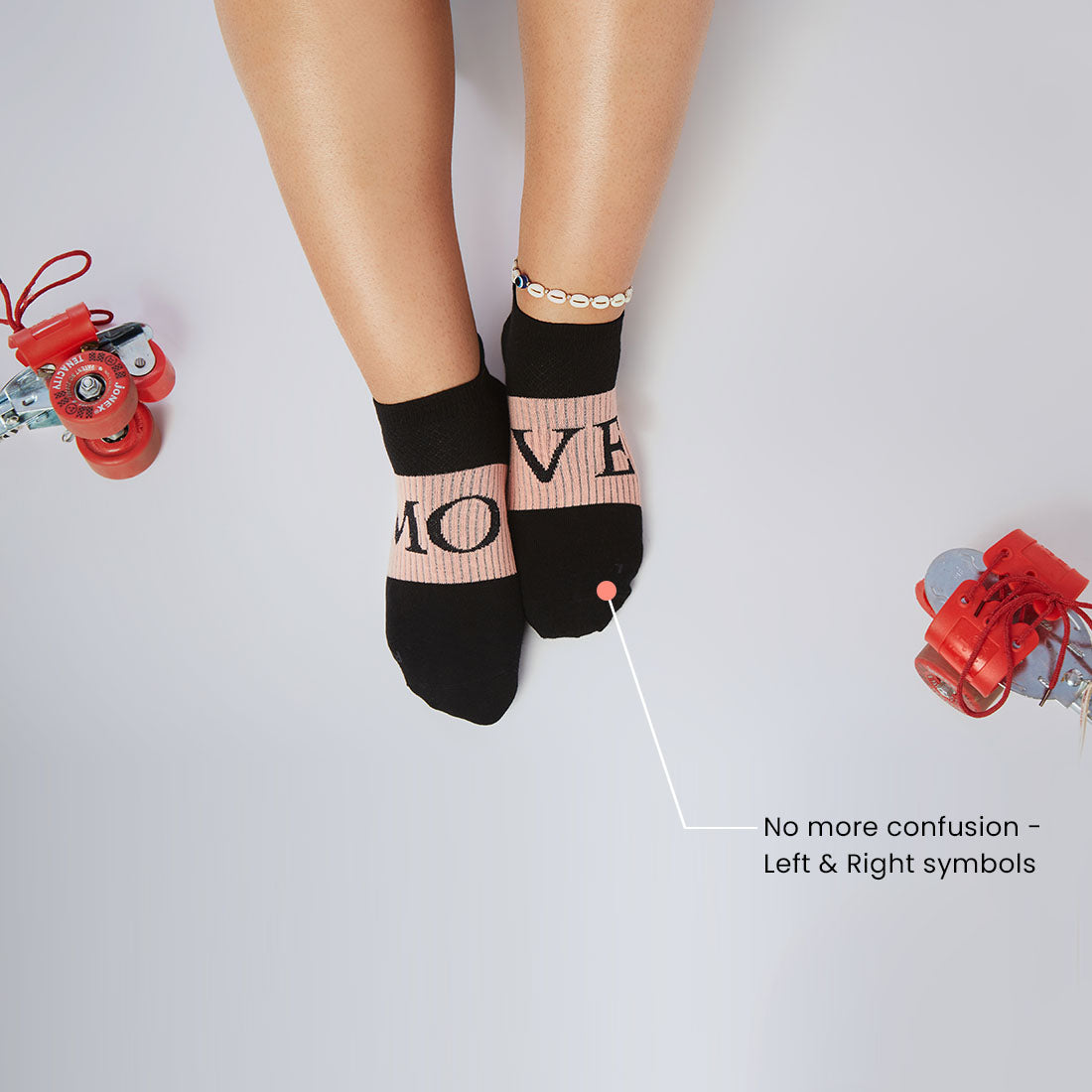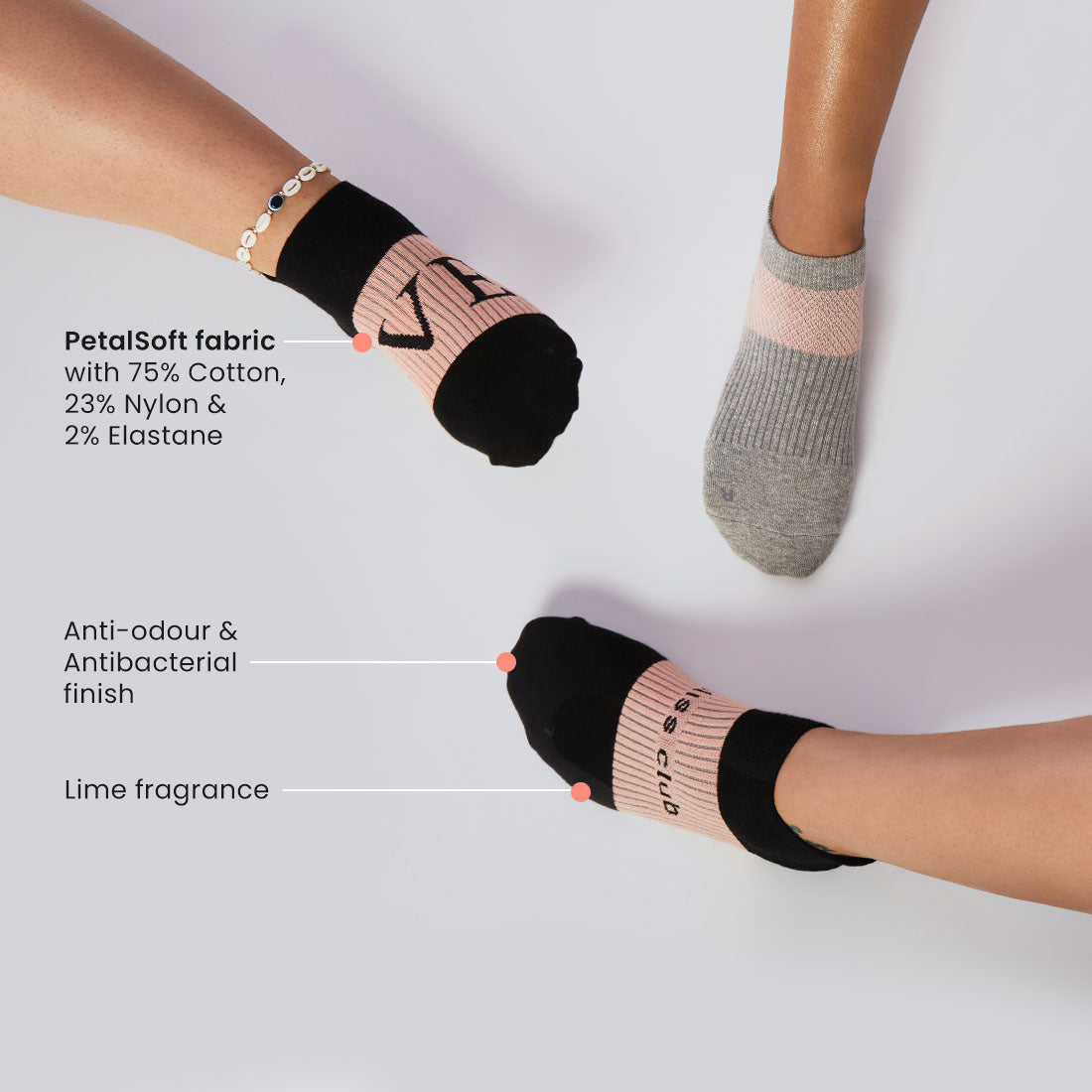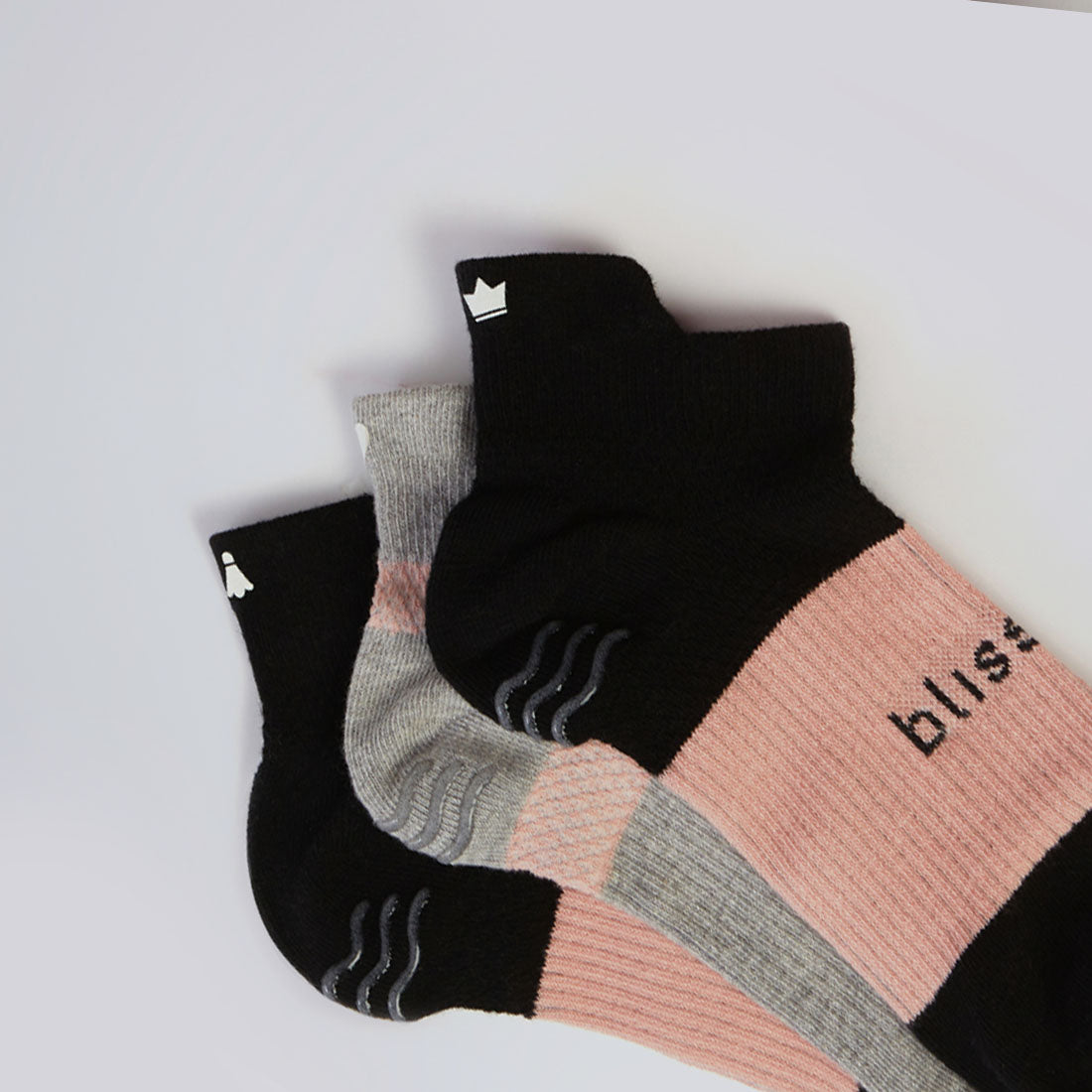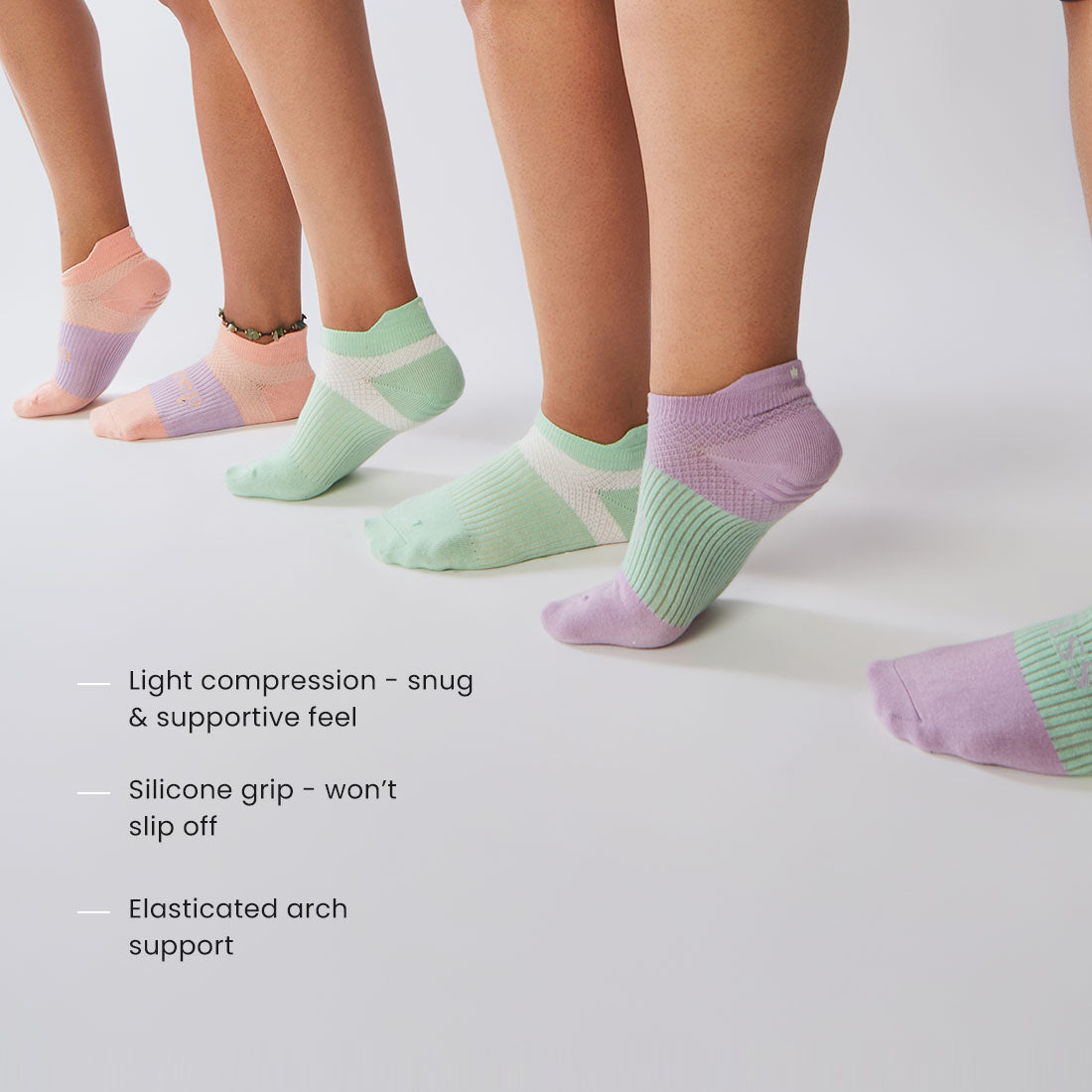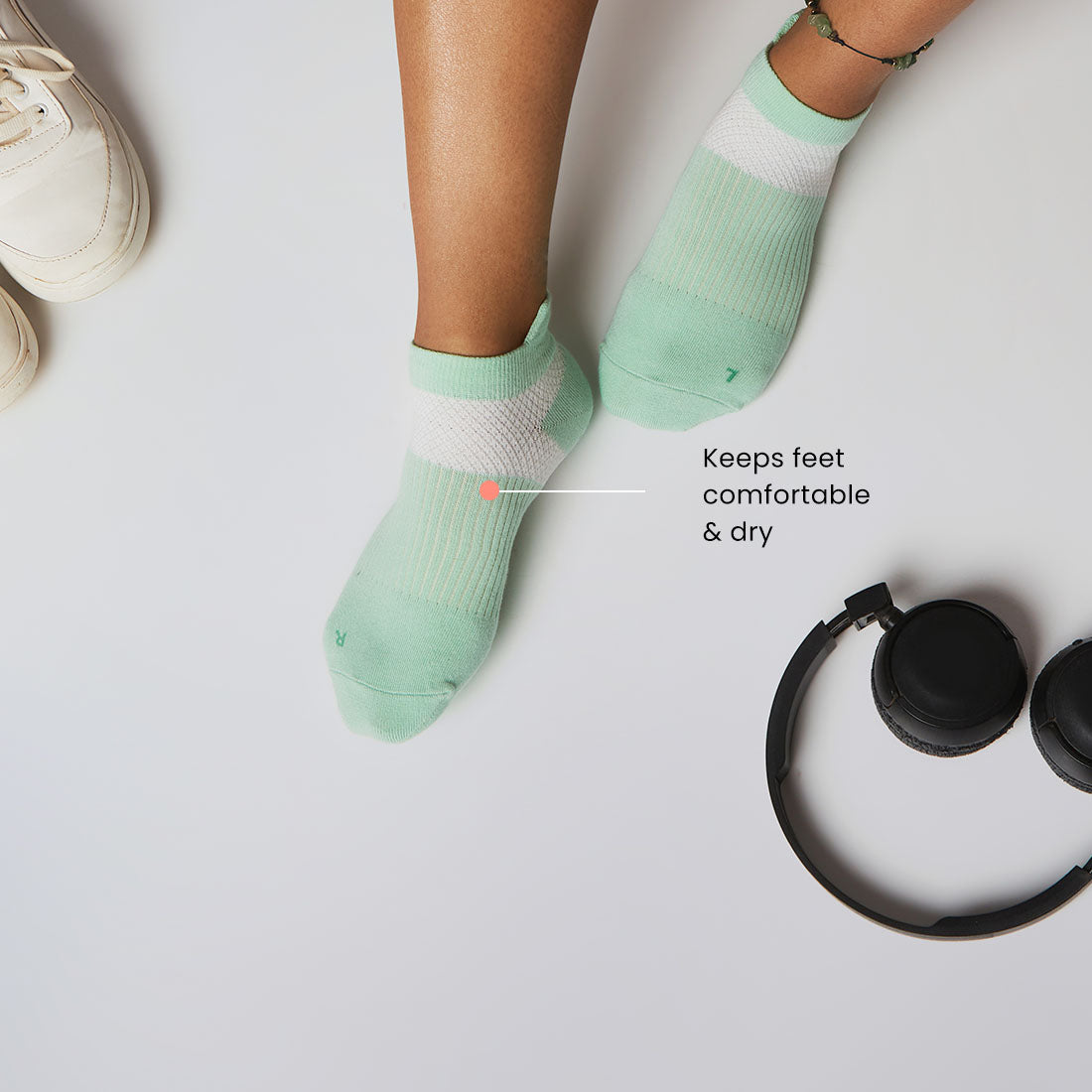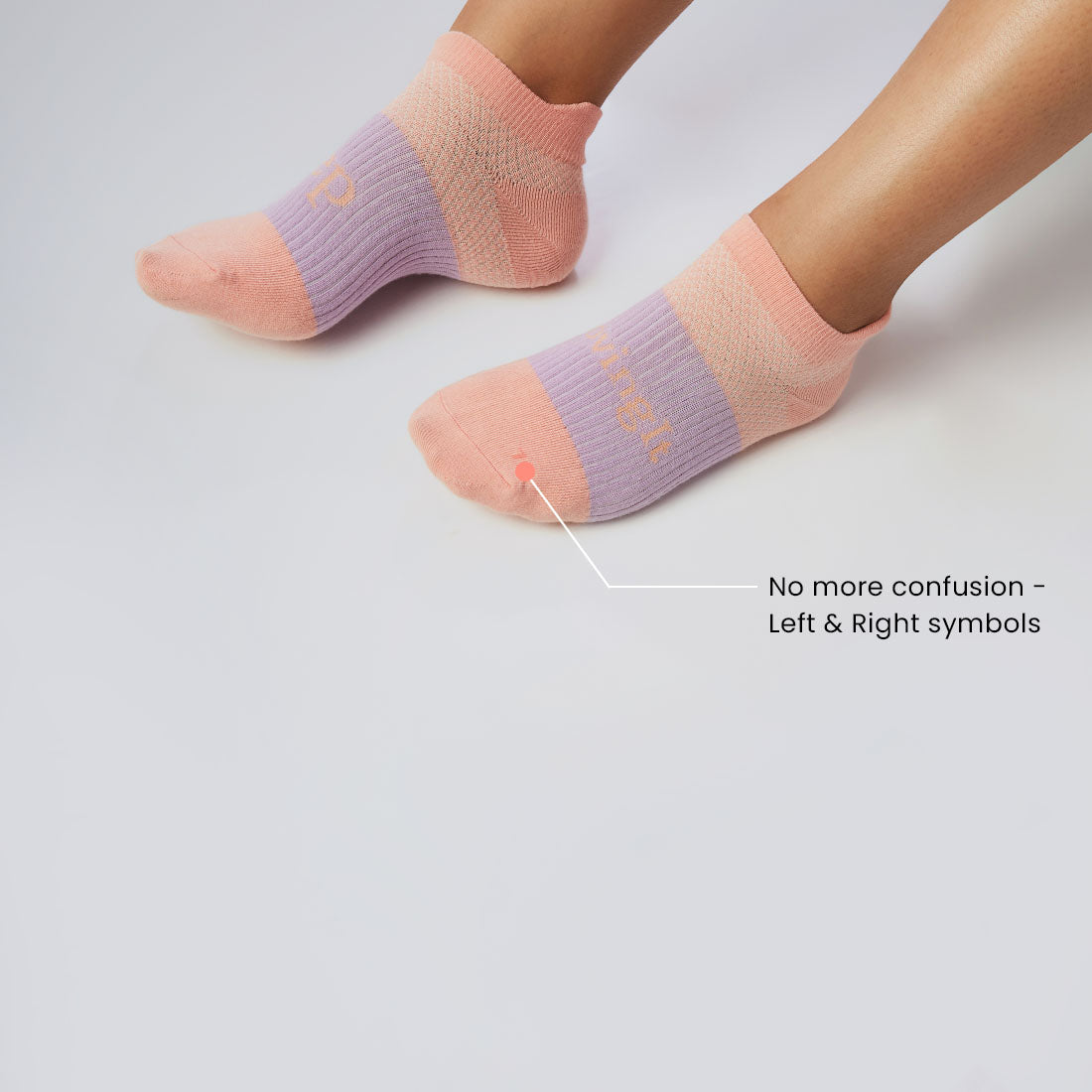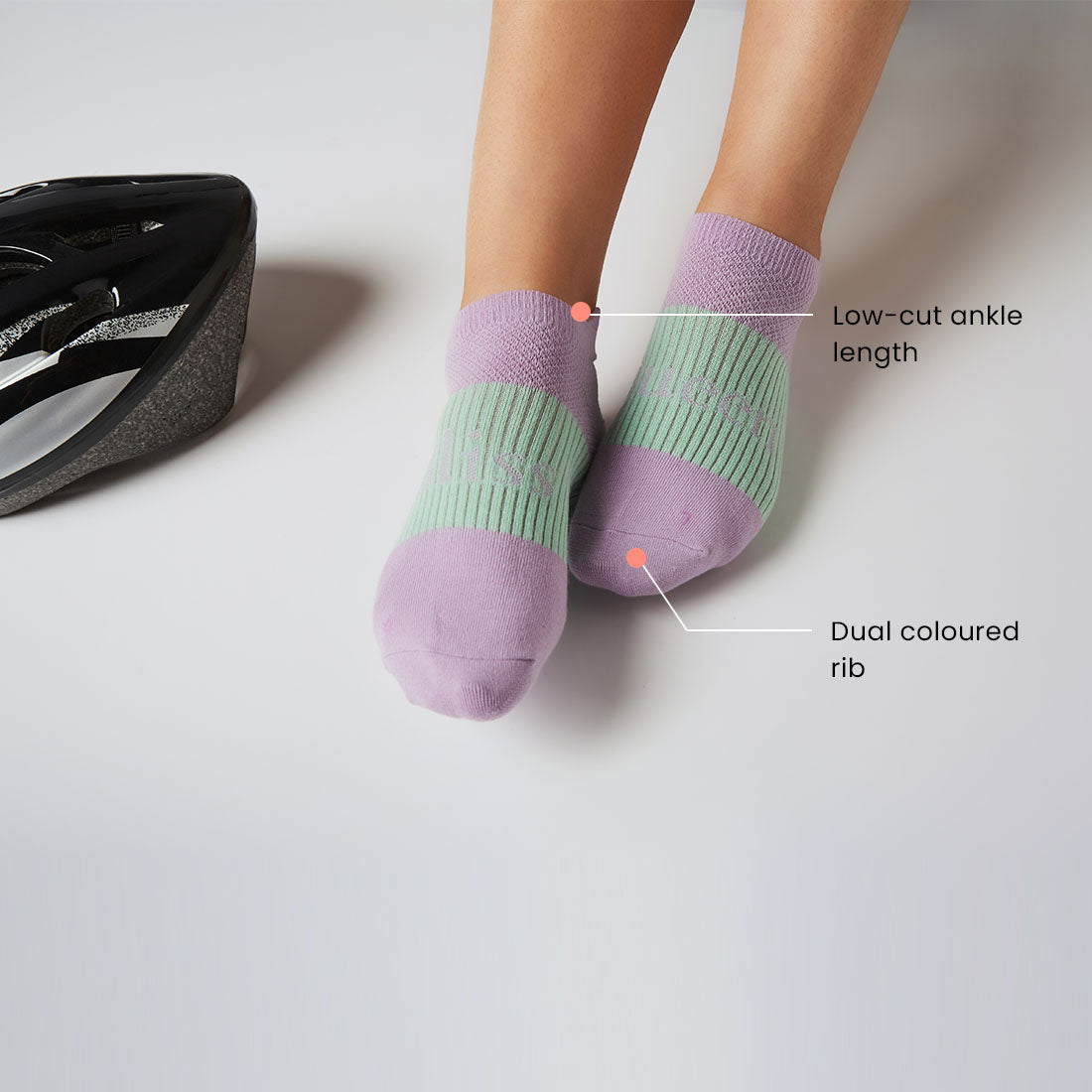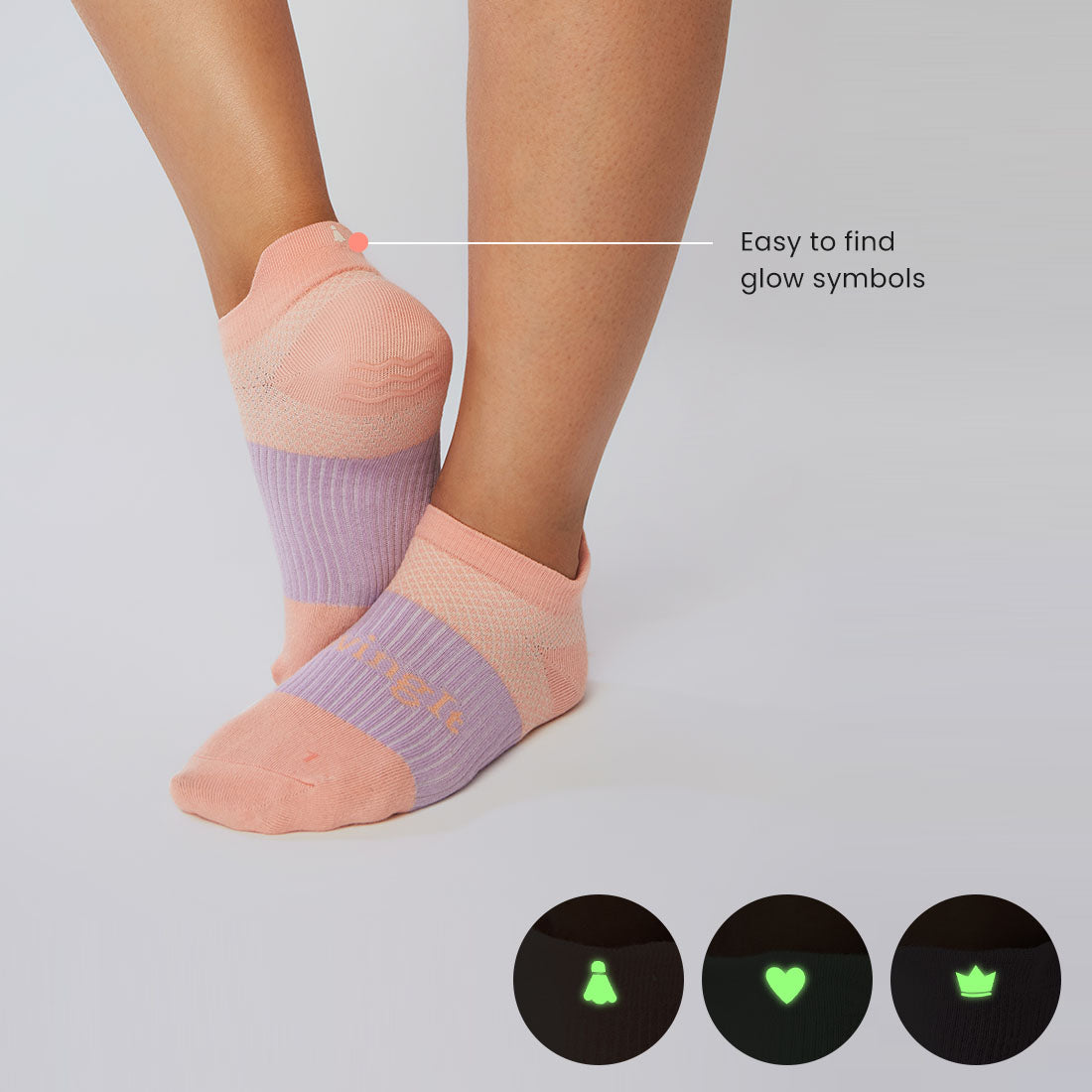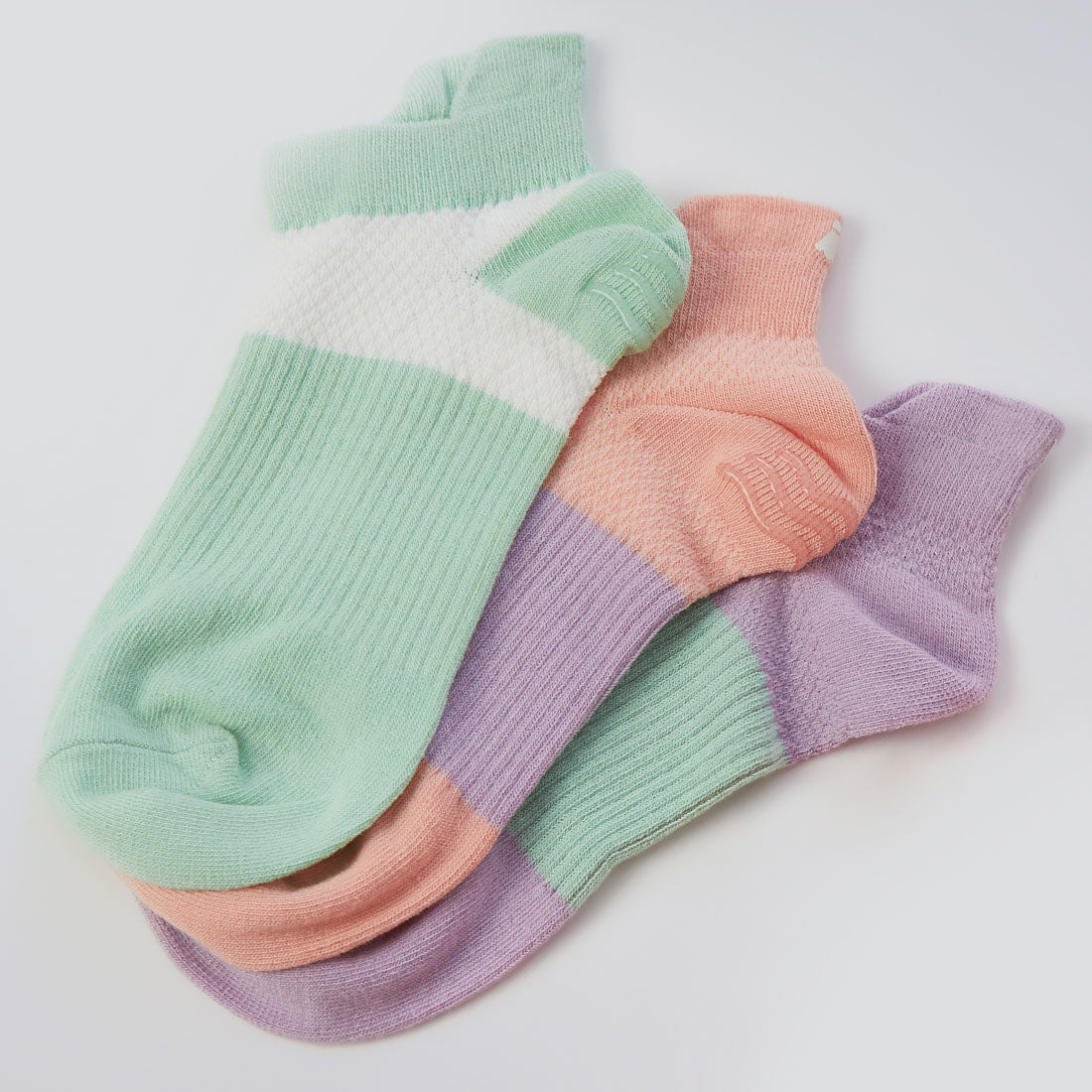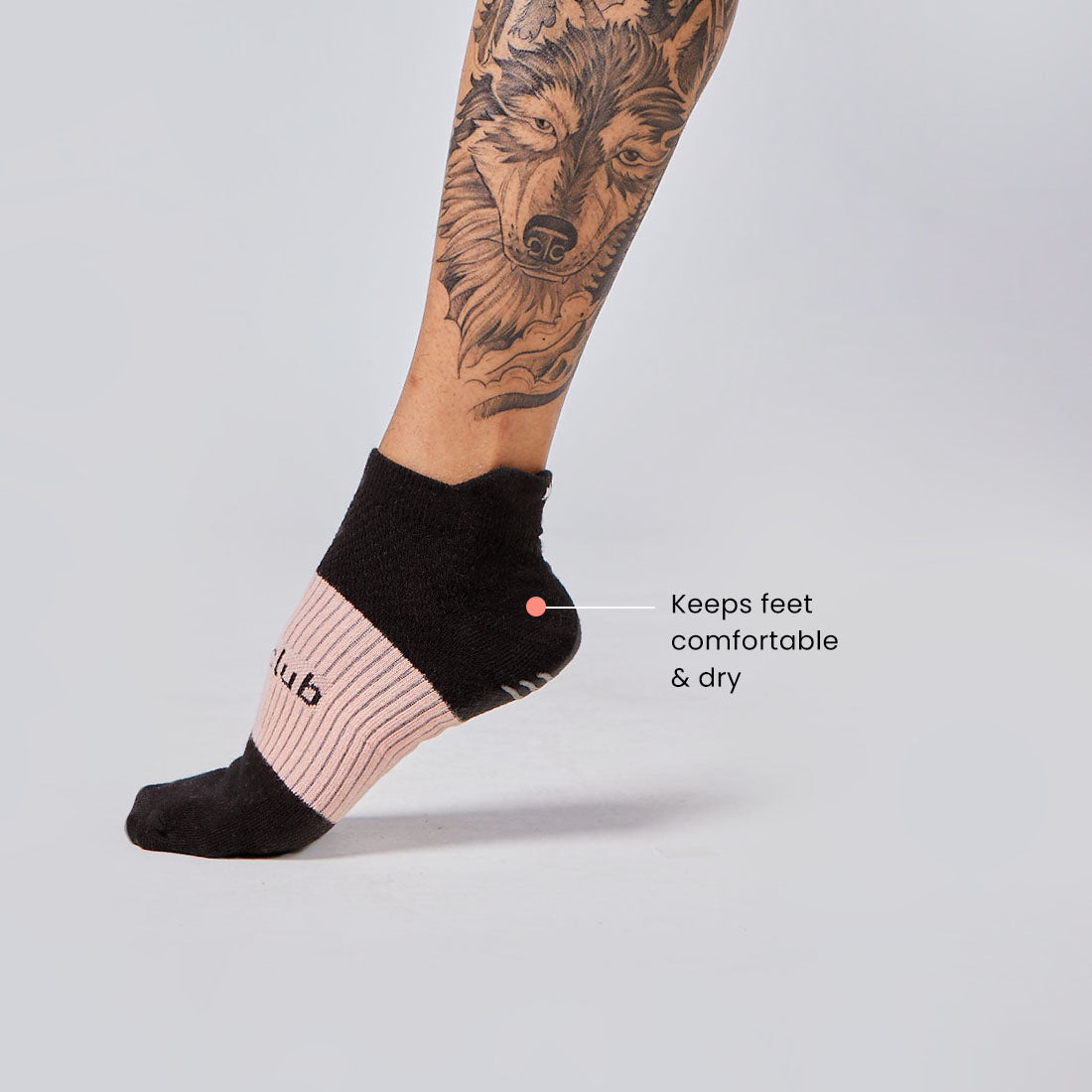 Performance Socks - Set of 3
Walk | Stepping out | Travel


Waitlist
Hello! Drop in your details to get notified when the product is restocked
More Info
Why we made these FEETure packed socks for you
All-Day Performance Socks are low-cut ankle socks, designed for #WomenWhoMove, just like you. With the silicone grip at the heel, you don't have to worry about them slipping off your feet when you're #MovingIt. Arch support to give you a comfortable fit and feel while you are performing mid to high impact activities.
Silicone grip at the heel
Easy to find glow symbols
Elasticated arch support
Light compression
Made with our softest PetalSoft fabric that feels like a soft petal on your feet when you're #MovingIt
75% Cotton 23% Nylon and 2% Elastane
Keep me clean and toss me into your machine. Wash cold.
Wash me at or below 30 degree
Never EVER dry clean me, iron me, or bleach me.
You can tumble dry me on low.
This product is rated 4.8 of 5.0 stars.
It has received 24 reviews.