Shorts with Pockets for Women
Sizes from XS to XXXL
Sizes from XS to XXXL
Sizes from XS to XXXL
Sizes from XS to XXXL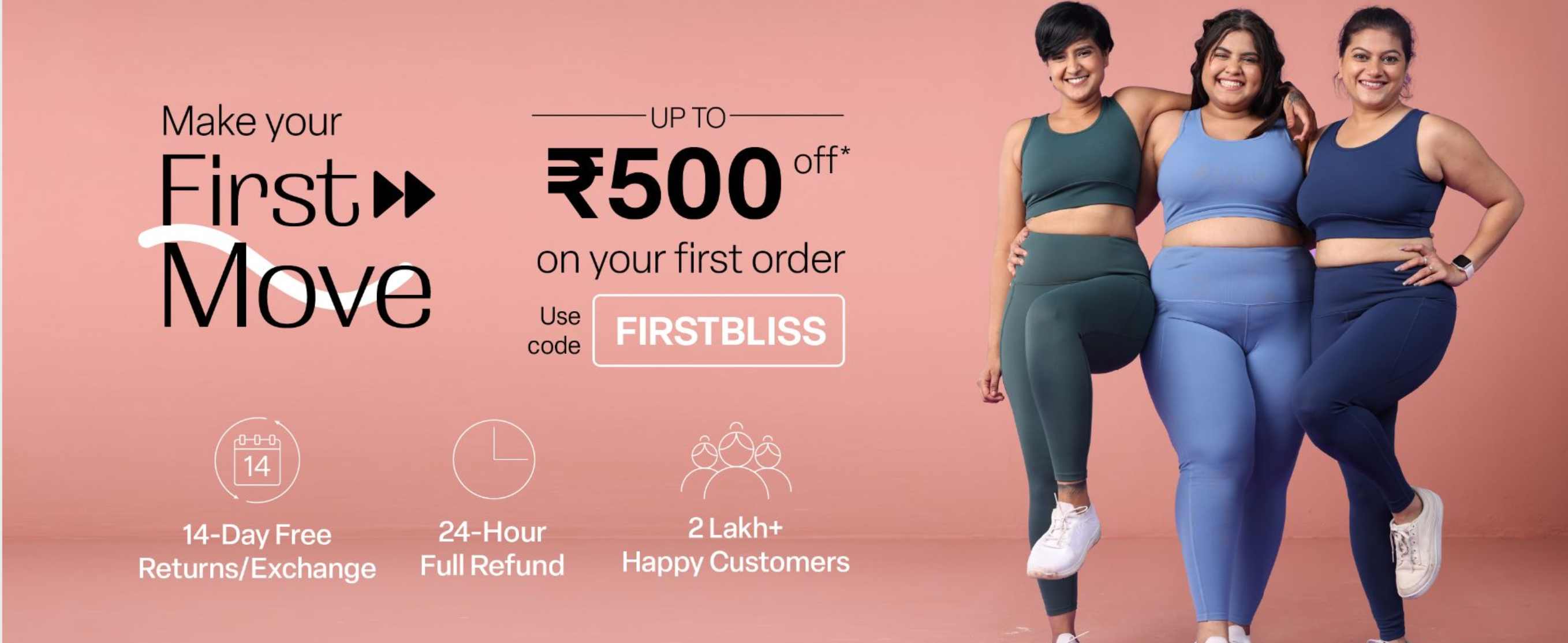 Shop Women pockets shorts Online
When it comes to casual wear and gym wear for women, having shorts with pockets is a game-changer. No more juggling your essentials or worrying about where to stash your belongings. With girls' shorts with pockets, you can enjoy the convenience and practicality that pockets bring to your wardrobe. From gym sessions to errands and everything in between, these women's shorts with pockets combine style and functionality effortlessly.
Buy women's shorts with pockets exclusively on the Blissclub website today! Say goodbye to bulky bags or holding your phone in your hand, and embrace the freedom of having your essentials right at your fingertips. Let's dive into the world of shorts with pockets and discover how they can elevate your casual wear and active wear experiences!
Pocketed Perfection: Design and Fit of Women's Shorts with Pockets!
Style That Moves With You:
Our women's gym shorts with pockets mix fashion and function to provide the ideal in active and casual wear. Explore a variety of styles, including athletic, running, hiking, and casual shorts, to find the perfect fit for your active lifestyle.
Lengths That Suit Your Preferences:
Enjoy the freedom of choice with our shorts with pockets for women, which come in a variety of lengths. We have pocket shorts online with lengths that flatter your style and offer the proper amount of comfort for your activities, whether you want mid-thigh shorts for a sporty look, Bermuda shorts for extra coverage, or knee-length shorts for a versatile option.
Waistbands That Adapt to You:
Say good-bye discomfort and hello to personalized comfort! Our high waisted shorts with pockets come with a variety of waistband options, including elastic, drawstring, and button closures. The adjustable waistband ensures a secure fit, keeping your shorts in place no matter how busy you get.
Designed for All-Day Comfort:
We feel that no matter what the occasion, comfort is essential. Crafted from high-quality, breathable, and moisture-wicking materials, our shorts with back pockets offer superior comfort and performance. Enjoy the flexibility of mobility while being cool and dry during your workouts, hikes, or casual adventures.
Flattering and Functional:
Our pocket shorts for women are designed to complement your natural curves and flatter your profile while still providing utilitarian pockets for your needs. The pockets are deliberately placed to allow simple access to your stuff while maintaining the shorts' fashionable appeal. You may now look fantastic while keeping all of your essentials close to hand!
Versatility for Every Adventure:
Our shorts with pockets for women smoothly transition from athletic to casual wear. Pair them with your favorite workout attire or dress them up with a stylish top for any casual occasion with friends. These shorts with pockets, with their adaptable style, are ready to accompany you on any excursion. Shop shorts with pockets on the Blissclub website right now!
Fabrics and Performance that Fuel Women's Shorts with Pockets
Stay Cool and Dry:
Our women's workout shorts with pockets are made with high-performance fabrics that prioritize breathability and moisture wicking. No more sweating and discomfort during your workouts or outdoor outings. Enjoy the flexibility of mobility while remaining cool and dry, no matter how strenuous your activities become.
Move with Ease:
Our spandex shorts with pockets are made with fabrics that have good elasticity and flexibility, allowing you to move freely. Whether you're stretching, running, or doing high-intensity workouts, our shorts will move with you, delivering optimal comfort and allowing you to perform at your best.
Designed for Endurance:
We recognise the significance of durability in both active and informal wear. That is why our women's cotton shorts with pockets are designed to survive the test of time. The textiles are designed to be durable and resistant to repeated use, cleaning, and outdoor environments. Concentrate on reaching your objectives rather than worrying about wear and tear.
Lightweight and Breathable:
Say goodbye to oppressive, hefty shorts! Our fabric selection prioritizes lightweight fabrics with outstanding breathability for our activewear shorts with pockets. This means you may go about your day without feeling heavy down or overheated. Feel the breeze on your skin and feel relaxed throughout the day.
Freedom to Explore:
Our yoga pocket shorts are made to be versatile and adaptable. The fabric options allow for a simple transition from active to casual wear, making them ideal for a variety of activities. Whether you're going to the gym, yoga, or simply doing errands, our shorts with pockets provide the comfort and performance you require.
Explore Endless Activities with shorts with pockets for women
Gym-Ready Performance:
Our ladies shorts with zip pockets are ideal for all of your exercise activities. These shorts with sports bra or tank tops provide the freedom of mobility you need to dominate your workouts, from weightlifting to yoga. You can keep your things close at hand with accessible pockets, whether it's your phone for tracking your progress or keys for a fast post-workout errand.
Outdoor Adventures Await:
Are you ready to go exploring in the big outdoors? Our adaptable shorts with pockets for ladies are up to the task! Our girls pocket shorts provide the comfort, durability, and utilitarian pockets to carry your trail maps, refreshments, and even small accessories whether you're hiking tough trails, bicycling through gorgeous routes, or going for a leisurely walk in the park.
Run in Style:
Lace-up your running shoes and go to the road with confidence. Our running shorts with pockets are ideal for all levels of runners. The moisture-wicking fabric keeps you cool and dry, while the pockets keep your energy gels, keys, or music player safe. Stay focused on your run and let our shorts help you perform better.
Casual and Comfy:
Looking for a simple, everyday look? Our gym shorts with pockets convert well from athletic to casual wear. Put on your favorite tee or tank top, slip on some soft trainers and you're ready for a relaxing day of running errands, seeing friends for coffee or simply sitting about in style. The pockets are useful for storing your phone, wallet, or lip balm.
Beach and Beyond:
Are you going to the beach? Our cycling shorts with pockets are a must-have. They're ideal for a game of beach volleyball, constructing sandcastles or cooling off in the ocean. Women pocket shorts allow you to quickly store your sunglasses, sunscreen, and beach supplies, ensuring you're prepared for a day of fun in the sun.
Stay Active at Home:
Remember, our female shorts with pockets are also great for remaining active at home. Our shorts provide the comfort, flexibility, and pocket space you require whether you're doing yoga in your living room, following an online fitness plan, or doing home chores. Maintain your comfort and motivation while completing your tasks.
Blissful Pockets: Why Choose Blissclub for pocket shorts for Women
Fashion Meets Function:
Blissclub believes that fashion and usefulness should go hand in hand. Our shorts with pockets for women are made to complement your athletic and casual wear wardrobes. You may stay fashionable while keeping your essentials close by our shorts with pockets, yes, we have it all. Buy women's shorts only on Blissclub.
Quality That Excels:
We take great pride in providing superior quality. Our women's shorts with pockets are meticulously constructed and made from premium fabrics that provide durability and comfort. We also have plus-size shorts with pockets for women to embrace their curves. Every detail, from the stitching to the fabric, is meticulously examined to provide you with shorts that will last through innumerable activities and experiences.
Fit for Every Body:
We celebrate the uniqueness of every woman by offering a diverse range of sizes and styles to cater to all body types and preferences. Our black shorts with pockets are meant to flatter your curves, give adequate coverage, and provide a comfortable fit that allows you to move freely. In our meticulously created shorts, embrace your body and feel confident.
Versatility for Every Occasion:
Our women's shorts with pockets smoothly transition from activewear to casual wear, whether you're visiting the gym, going for a run, running errands, or simply sitting around. These ladies shorts with pockets are made to keep up with your active lifestyle while still being adaptable to any environment. With our adaptable shorts with pockets, you'll be able to conquer any activity.
Customer Satisfaction Guaranteed:
Your satisfaction is our primary goal at Blissclub. We are dedicated to delivering exceptional customer service and ensuring your satisfaction with every purchase of our shorts with pockets and more. Our knowledgeable and friendly staff is here to assist you with any questions or concerns you may have, providing support every step of the way. Join the Blissclub community and discover our commitment to your satisfaction.
Frequently asked questions (FAQs)
Are the pockets in women's shorts deep enough to hold essentials?
The depth of pockets in women's shorts can vary. Some shorts may have shallow pockets that can hold small items like keys or coins, while others may have deeper pockets that can accommodate larger essentials like smartphones or wallets.
Can I comfortably exercise or engage in physical activities with shorts with pockets?
Yes, many women's shorts with pockets are designed to provide comfort and freedom of movement during exercise or physical activities. Shorts made from stretchable and breathable fabrics that allow for ease of movement. Additionally, pockets are typically positioned strategically to avoid interference with your activities. Buy pocket shorts here on the Blissclub website!
Can women's shorts with pockets be worn for both casual and active wear?
Absolutely! Many women's shorts with pockets are versatile and suitable for both casual and active wear.
How should I care for women's shorts with pockets?
Please follow the wash-care instructions mentioned on the product page or in the insert cards (packaging).
A 10% off coupon, front-row tickets to our latest launches, and no spam!
Subscribe to our Whatsapp updates now.
check your whatsapp now!