Purple Shorts for Women
Sizes from XS to XXXXL
Sizes from XS to XXXXL
Sizes from XS to XXXXL
Sizes from XS to XXXXL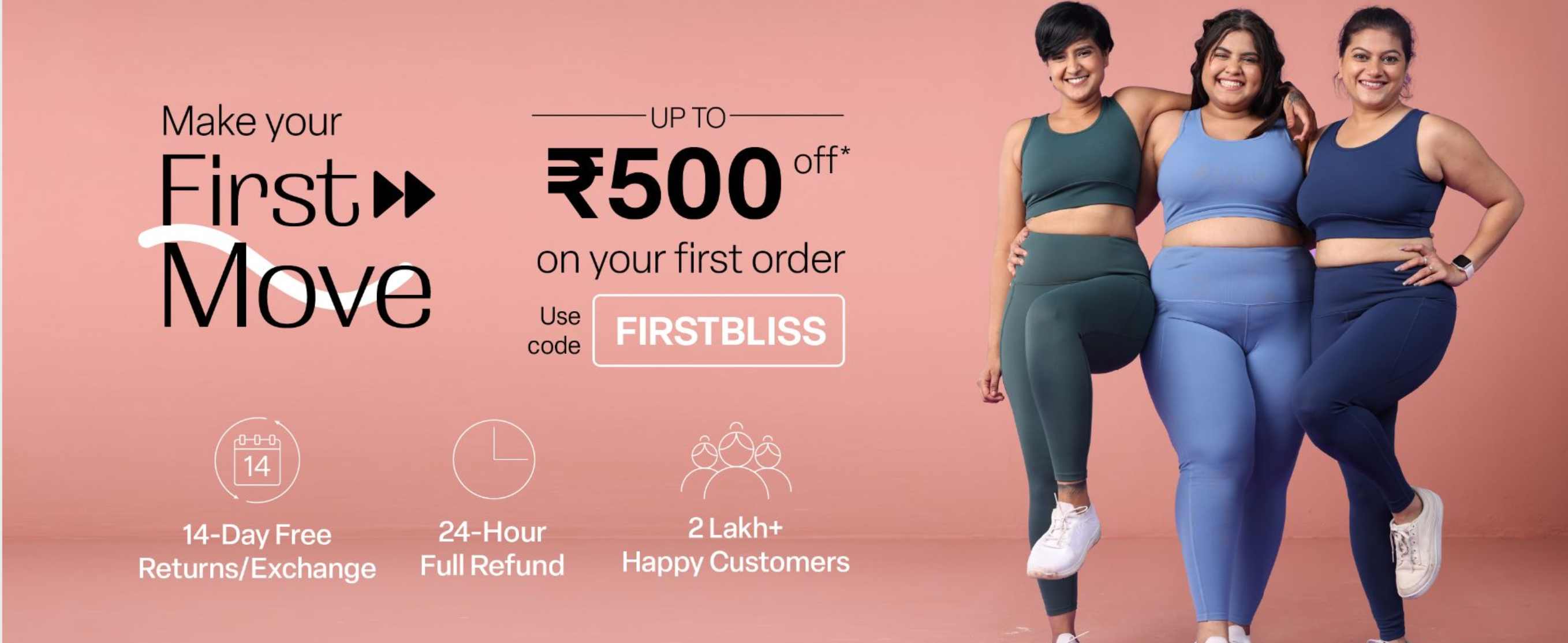 Shop Purple Shorts Online
Hey there! Looking for some stylish and functional purple shorts for women? You're in luck because we've got you covered! Blissclub's women's purple shorts are designed with your comfort and functionality in mind. Let's dive into what makes them so special.
First off, functionality is key. We understand the importance of having pockets in your shorts, so all our women's purple shorts come equipped with pockets. No more struggling to find a place to stash your essentials while you're out and about. Convenience is at your fingertips!
Next, let's talk about the fit. Our purple high waisted shorts are available in two options: the ultimate shorties and the ultimate cycling shorts. Both styles feature a high waisted design, ensuring a comfortable and flattering fit. Whether you're hitting the gym or running errands, these shorts will keep you feeling confident and supported.
But that's not all! We also have the perfect pair for your everyday wear and loungewear needs. Our Move all day shorts are made from the most comfortable material, ensuring maximum comfort throughout the day. Whether you're relaxing at home or going for a casual outing, these women's purple shorts have got you covered.
In terms of length, our ultimate shorties hit at mid thigh, while the ultimate cycling shorts provide a knee-length option. So, whether you prefer a shorter or slightly longer length, we've got the girls purple shorts to suit your style.
And let's not forget about the colour options! Apart from our purple shorts for women, we have a range of shades, including Bliss Black, Naina Navy, and Monica Mauves. Find the perfect hue to express your unique style and add a pop of colour to your wardrobe. Blissclub's purple shorts offer the perfect blend of style, comfort, and functionality. Don't settle for anything less—choose Blissclub and elevate your shorts game!
Styling Options for Purple Shorts
Purple Spandex Shorts
If you're looking for a form-fitting option, our purple spandex shorts are perfect for you. These shorts are made from stretchy fabric that moves with your body, providing maximum flexibility and support. Whether you're hitting the gym or going for a run, these purple workout shorts will keep you comfortable and stylish throughout your workout.
Light Purple Shorts
For a softer and more delicate look, our light purple shorts are a great choice. The light hue adds a touch of femininity to your outfit, while still offering the same level of comfort and functionality. Pair your ladies purple shorts with a white tank top or a floral blouse for a fresh and summery look.
Plus Size Purple Shorts
At Blissclub, we believe in inclusivity, which is why we offer plus size purple shorts for our fabulous curvy customers. These womens purple shorts are specifically designed to flatter and accentuate your curves, providing a comfortable fit without compromising on style. Embrace your body and rock these shorts with confidence!
Purple Cycling Shorts
If you're an avid cyclist or enjoy spinning classes, our purple cycling shorts are a must-have. Designed with padded inserts for extra comfort during long rides, these ladies purple shorts ensure a smooth and enjoyable cycling experience. The vibrant purple color adds a fun and energetic vibe to your cycling attire.
Purple Gym Shorts
Looking for shorts that are both practical and stylish for your gym sessions? Our purple gym shorts are the answer. Made from breathable and moisture-wicking fabric, these female purple shorts keep you cool and dry during your workouts. Pair your gym shorts or capris with a matching sports bra or a graphic tank top for a fashionable gym look.
Purple Running Shorts
If you're hitting the pavement or trails, our purple running shorts are a reliable choice. Designed for optimal freedom of movement, these shorts are lightweight and feature built-in briefs for added comfort and support.
Purple Yoga Shorts
For your yoga or Pilates practice, our purple yoga shorts provide the perfect blend of comfort and flexibility. Made from soft and stretchy materials like cotton, these shorts allow you to move freely and comfortably during your practice. The soothing purple color helps create a serene and peaceful atmosphere.
Shopping for Purple Shorts
When it comes to shopping for purple colour shorts, whether online or in retail stores, there can be a few challenges to navigate. However, with the right tips in mind, you can make your shopping experience a breeze. Let's explore some common issues and helpful suggestions to keep in mind when looking to buy women purple shorts.
One common issue while shopping online for purple shorts for women is finding the right fit. It can be challenging to determine the right size and how the shorts will look and feel on your body without trying them on. To overcome this, always check the size chart provided by the online store and take accurate measurements of your waist, hips, and inseam. Compare these measurements with the size chart to select the appropriate size for you. Additionally, read customer reviews as they often provide valuable insights into the fit and quality of the shorts.
Another issue is the availability of shorts with pockets. Many women prefer shorts with pockets for added functionality. This will help you find the perfect pair that combines style and practicality.
For those looking for purple yoga shorts or activewear for women, it's important to consider the material and construction of the shorts. Look for shorts made from moisture-wicking and breathable fabrics like nylon or spandex blends. These materials in purple color shorts for women will keep you comfortable and cool during your workouts. Additionally, opt for shorts with a wide waistband or adjustable drawstrings for a secure and comfortable fit during your yoga or exercise sessions.
If you're a plus-size shopper, finding the right fit and style can sometimes be challenging. However, many online retailers now offer a wide range of plus size shorts options, including purple ones. Look for online stores that specifically cater to plus-size women or have a dedicated plus-size section. These stores usually offer a variety of styles, ensuring you find the perfect pair of purple shorts that fit your curves and make you feel confident.
When buying shorts for women online, always check the return policy of the store. It's essential to have the option to exchange or return the shorts if they don't meet your expectations. Additionally, take advantage of customer reviews and ratings to gain insights into the quality, fit, and overall satisfaction of previous customers.
With these tips in mind, you're now equipped to shop for your ideal pair of women purple shorts online. Remember to prioritize comfort, functionality, and style when you shop purple shorts, and you'll find the perfect pair tp elevate your wardrobe and keep you looking fabulous. So go ahead and shop women's purple shorts online with confidence!
Why Choose Blissclub's Purple Shorts?
Are you looking to buy shorts for women online? Well then blissclub's purple shorts are the ones you should be going for. Our purple colour shorts offer the perfect blend of style and comfort, making them an excellent choice for any active individual. With their high-waisted design and different length options, Blissclub ensures a flattering fit and caters to specific preferences, providing the confidence and functionality needed for your active lifestyle.Why Choose Blissclub's Purple Shorts
High Waisted Design
Blissclub's purple shorts, including the Ultimate Shorties and Ultimate Cycling Shorts, feature a high-waisted design that offers both comfort and a flattering fit. The high waist provides support and coverage, ensuring that the shorts stay in place during your activities. This design also helps to accentuate your waistline and create a streamlined silhouette, allowing you to move with confidence and ease.
Different Length Options
Blissclub understands that individuals have different preferences when it comes to shorts length. That's why they offer multiple length options. The Ultimate Shorties are designed to be mid-thigh length, offering a balance between coverage and freedom of movement. On the other hand, the Ultimate Cycling Shorts are knee-length, providing extended coverage and support, particularly for activities that involve repetitive leg movements like cycling or running. These different length options cater to various preferences and activities, allowing you to choose the style that best suits your needs.
Move All Day Shorts
Blissclub's Move All Day Shorts also feature a high-waisted design with drawstrings, providing the ultimate comfort for all-day wear. These shorts are designed to keep up with your active lifestyle, whether you're running errands, attending a fitness class, or simply lounging around. The high waist combined with the adjustable drawstrings ensures a customizable fit and allows you to feel at ease throughout your daily activities.
FAQs
Where can I buy purple shorts online?
You can buy purple shorts online from various online retailers like Blissclub's official website, as well as from physical retail stores that offer a wide range of clothing options.
Are purple shorts comfortable for gym wear?
Yes, purple shorts can be comfortable for gym wear. Look for options made from moisture-wicking and breathable fabrics like nylon or spandex blends, which provide flexibility and keep you cool during workouts.
Which fabric is the best for purple shorts for ladies?
The best fabric for purple shorts for ladies depends on your preferences and the intended use. For activewear purposes, moisture-wicking and breathable materials like nylon or spandex blends are recommended. For casual or loungewear, cotton shorts provide a comfortable and relaxed feel.
How to style girls purple shorts?
There are many ways to style purple shorts for girls For a casual look, pair them with a basic white t-shirt or a denim jacket. For a sporty vibe, team them up with a tank top and sneakers. You can also dress them up with a blouse and heels for a more elevated and chic outfit.
Will my Blissclub purple shorts lose color after a few washes?
No, Blissclub takes pride in providing high-quality products, including purple shorts. Our womens purple shorts are designed to maintain their color even after multiple washes, ensuring that you can enjoy their vibrant hue for a long time. Just make sure to follow the care instructions provided to maintain the color and quality of your shorts.
A 10% off coupon, front-row tickets to our latest launches, and no spam!
Subscribe to our Whatsapp updates now.
check your whatsapp now!