Polyester Shorts for Women
Sizes from XS to XXXL
Sizes from XS to XXXL
Sizes from XS to XXXL
Sizes from XS to XXXL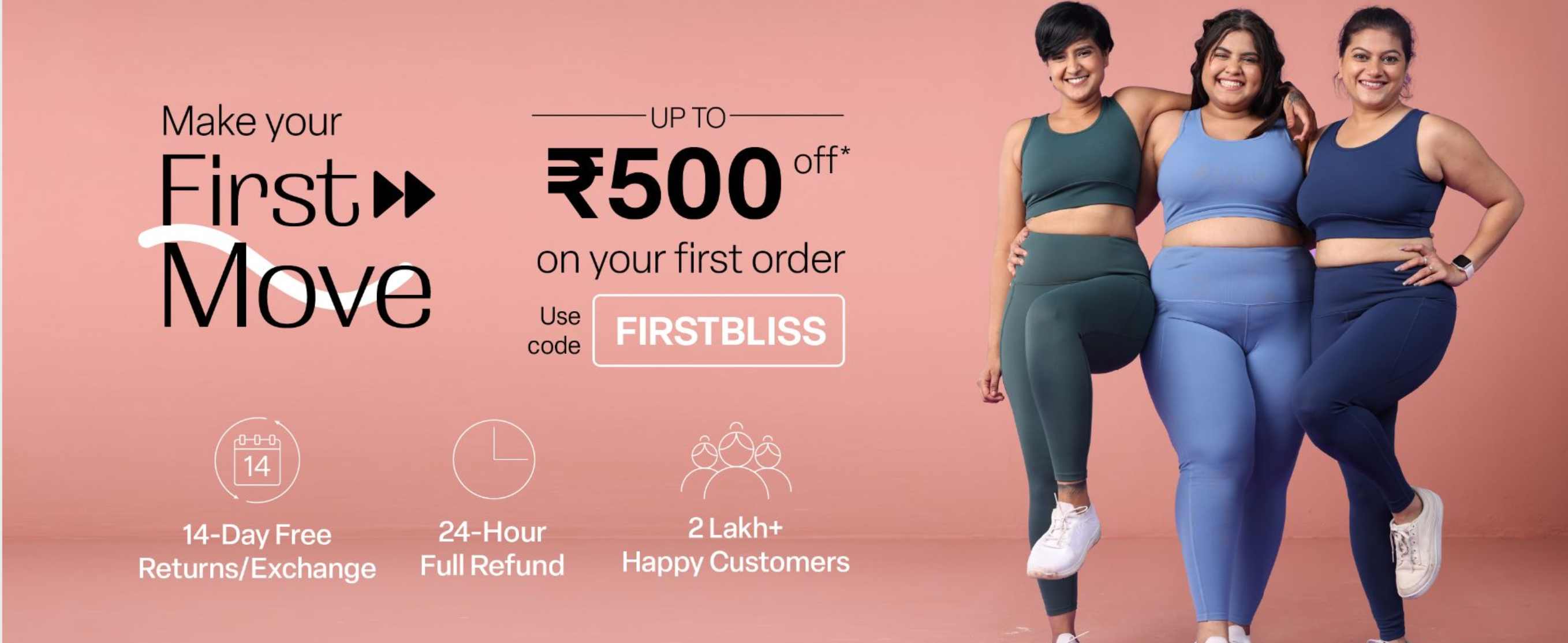 Shop Womens Polyester Shorts Online
Active and comfortable polyester shorts have become essential to the modern woman's wardrobe, and our polyester shorts tick all the boxes. Women's polyester shorts are the ideal mix of comfort, style, and flexibility for your daily wardrobe. Our polyester shorts for women are cosy enough for any exercise or activity throughout the day, thanks to their fabric's snug fit and breathability.
BlissClub presents you with an extensive polyester shorts collection. We have something for you regardless of what you're looking for in your shorts. We have a wide range of colours, different shorts for different functions, and at different lengths. Our polyester shorts for women are a must-have item with the versatility and the combination of style, comfort, and practicality they provide, as we are the prime choice for women's polyester shorts online.
Types of Polyester Shorts for Women
Active and Athletic Shorts
These are polyester shorts made for impact movement and activity. They are lightweight, sweat-wicking, and stretchy. They accord you freedom of movement and flexibility and are ideal for getting your workout in without hassle.
Casual Polyester Shorts
Choose polyester shorts that give comfort and style for those carefree days or informal outings. These shorts come in various styles and lengths, ideal for making effortless and fashionable appearances.
High Waisted Polyester Shorts
Women's Polyester shorts that are high-waisted shorts are perfect for accentuating your waistline and also for the excellent coverage they provide. They, too, may come in various styles and lengths, going well with tees and tank tops for a casual look.
Cycling Shorts
Designed with comfort and performance, these girls' polyester biker shorts are made with a specialised blend. They have added cushioning and compression to avoid shock and limit movement - improving your performance. The sweat-wicking feature keeps you dry and fresh, while the streamlined shape offers wind resistance.
Capris
These mid-length shorts provide a stylish and practical solution for various activities. Capris offer a flattering fit and freedom of mobility and are ideal for days with changing weather or when you prefer more coverage.
Benefits of Polyester Shorts for Ladies
Comfortable Polyester
You can feel the most comfortable throughout the day thanks to the smooth and lightweight fabric. Even during intensive exercises or scorching summer days, the breathable properties of polyester keep you cool and dry.
Flexibility and Freedom of Movement
Polyester shorts are known for their exceptional flexibility, allowing you to stretch and move easily. These shorts will give you the freedom of movement for yoga, jogging, or any other physical activity. Experience the perfect balance of support and flexibility for your active lifestyle.
Superior Moisture-Wicking Properties
Polyester shorts are ideal for managing sweat because of their superior moisture-wicking abilities. During vigorous training sessions, the fabric effectively draws moisture away from your body to keep you dry and comfortable while reducing distraction. Your focus will stay on the workout if you wear polyester workout shorts.
Durability
Purchasing ladies polyester shorts is an investment in enduring quality. The fabric is highly durable and tear-resistant. You can enjoy your shorts long without being concerned about their colour or shape fading. It is a durable piece of apparel that requires little upkeep.
Versatility in Style
Women Polyester shorts are not only functional but stylish. You can't go wrong with the classic black polyester shorts, but they come in many lengths and colours, allowing you to choose your preferred style. Women Polyester shorts seamlessly transition from activewear to casual attire.
How to Style Polyester Shorts
Polyester shorts can be your go-to choice for creating a myriad of looks.
Casual and Cool
Pair your shorts with a loose-fitted tank top or a tee for a casual look. Complete the "laid-back" ensemble with sneakers, slides, or sandals—Accessorise with a necklace or a bracelet.
Athleisure Chic
Use your activewear for functionality, or put together a sporty look with sports bras and hoodies. Finish off the look with your preferred sneakers and accessorise with a fanny pack or backpack to add functionality and style.
Flowy Style
Create an outfit by pairing your polyester shorts with pockets and a flowy blouse or a tailored top. Opt for pastel or floral prints to enhance the aesthetic.
Edgy and Urban
Combine your polyester shorts with a graphic tee or a leather jacket. Accessorise with boots or chunky sneakers for a city look. You can also add layers of denim or plaid shirts.
Vacation Ready
Style your polyester shorts for girls in a resort-inspired manner to seem vacation-ready. Put them together with an airy off-the-shoulder top or a flowing, light shirt. Complete the look with vacation sunglasses and strappy sandals or espadrilles as footwear. Shop women's polyester shorts that could go with the resort look.
Why choose BlissClub for Polyester Shorts
As a leading brand in activewear and comfortable apparel, BlissClub offers a range of polyester fabric shorts to meet the needs of all women. You can find our polyester shorts online and also in our stores. Buy women's shorts from BlissClub.
CloudSoft Fabric
The Ultimate Shorties and other women polyester shorts from BlissClub are made with the unique CloudSoft fabric. This fabric provides exceptional softness against your skin thanks to a 73% polyester and 27% spandex blend in the fabric's structure. Experience the highest level of comfort.
Flattering fit with no Camel Toe
Wearing a pair of these shorts gives you a "second-skin" feel. We also employ a crotch gusset that helps eliminate the worry of a "camel toe" appearance.
Polyester Shorts with Pockets and Practicality
The Ultimate Shorties and The Ultimate Cycling Shorts from BlissClub have handy pockets. Women's polyester shorts with pockets store your phone, keys, or other necessities. Stay hands-free while keeping your essentials within reach.
Versatility and High Waistband
All three polyester fabric shorts for women are high-waisted polyester shorts, offering a secure and comfortable fit and also outlining the figure. Easily style them for low-impact activities, workouts, or even outings.
Options
BlissClub understands that different activities demand different designs. The polyester knee-length shorts and cycling-friendly characteristics of the Ultimate Cycling Shorts make them ideal for cycling enthusiasts. The Ultimate Capri's calf-length design provides outstanding coverage and flexibility for various workouts. Regardless of your preferences, BlissClub has a polyester short made specifically for you. Shop polyester shorts according to your needs and wishes.
Frequently Asked Questions
Are polyester shorts breathable?
The breathability of polyester shorts depends on the specific fabric construction. Our polyester blends, such as CloudLuxe and CloudSoft incorporate features to enhance breathability, such as moisture-wicking finishes.
What type of fabric is best suited for active shorts?
Polyester is often favoured for athletic apparel, such as polyester shorts, because of its strength, ability to wick away sweat, and colour. However, nylon may be better if you prioritise breathability and softness. Buy polyester shorts according to your personal preference. Polyester shorts for cycling and polyester shorts for sports are highly accepted.
How do I care for and wash BlissClub's polyester shorts?
Read the product page or the label for proper washing and drying instructions to prolong the life and quality of your polyester shorts.
Can polyester shorts be used for gym?
Due to their moisture-wicking properties, durability, and stretch, to buy polyester shorts for women are a great choice when gymming.
A 10% off coupon, front-row tickets to our latest launches, and no spam!
Subscribe to our Whatsapp updates now.
check your whatsapp now!