Blue Shorts for Women
Sizes from XS to XXXL
Sizes from XS to XXXL
Sizes from XS to XXXL
Sizes from XS to XXXL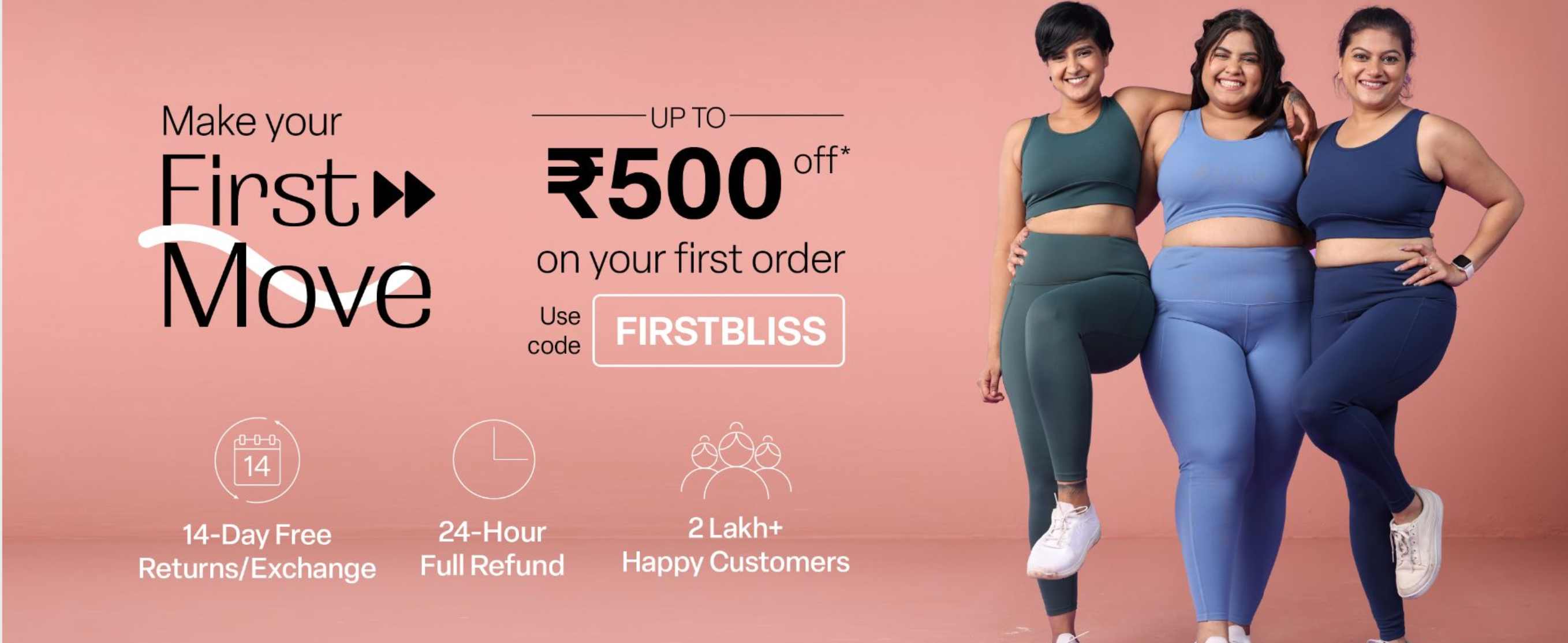 Buy Women Blue Shorts Online
If you're in search of a fashion-forward and comfortable addition to your wardrobe, blue color shorts for women are an absolute must-have! Whether you're planning a beach day, enjoying a leisurely walk, or catching up with friends, these shorts offer versatility and style. With an array of stunning blue shades available, ranging from eye-catching turquoise to timeless navy, you're bound to find the perfect shade to suit your and preference.
These blue shorts for women are designed to provide both fashion and functionality. They are designed to provide a trendy and flattering fit. This keeps you feeling confident and comfortable throughout the day. The range of fabric options available, such as cotton, denim, or linen blends, guarantees breathability and optimum comfort,
Womens blue shorts are designed to offer both style and functionality. With their comfortable fit and flattering cuts, they are tailored to accentuate your curves while keeping you at ease throughout the day. Crafted from high-quality fabrics, such as cotton, denim, or linen blends, these shorts are breathable and perfect for warm weather. Retailers these days also carry a lot of sizes and lengths in these shorts, so you can find the perfect pair that fits you right and suit your body type.
Ladies blue shorts can be dressed up or down depending on the occasion. Pair them with a crisp white blouse and sandals for a chic daytime look, or dress them up with a stylish blouse and heels for a night out. The versatility of blue shorts allows you to create endless outfit options, making them a wardrobe staple for any fashion-forward woman. So, whether you're lounging by the pool or exploring a new city, embrace the comfort and style of blue shorts for ladies.
Styling Options for Blue Shorts for Women
When it comes to blue shorts for women, the options are endless! From casual to athletic styles, there's a wide variety to choose from. Let's explore different types of blue color shorts and how to style them for various occasions.
Navy Blue Shorts
Navy blue shorts are a classic choice that never goes out of style. These versatile bottoms can be paired with a white shirt and sneakers for a casual day out. Alternatively or dress them with a blouse and heels for a more formal look. They are perfect for both relaxed weekends and office-appropriate ensembles.
Blue Cotton Shorts
If you prioritize comfort, women blue cotton shorts are a fantastic option. These lightweight and breathable bottoms are ideal for warm weather. Pair your light blue shorts for women with a relaxed graphic tee and sandals for a laid-back vibe or style them with a tank top and sneakers for a sporty and effortless outfit.
Dark Blue Shorts
Dark blue shorts exude a touch of sophistication and can be a great alternative to black bottoms. They can be dressed up with a blouse and statement accessories for a night out. Or, pair Navy blue shorts with a fitted t-shirt and flats for a chic everyday look. Experiment with different textures like denim or silk for added visual interest. For a bold and vibrant look, opt for royal blue shorts. These attention-grabbing bottoms can be paired with neutral-coloured tops like white or black for a balanced outfit.
Yoga Shorts
For active women, blue yoga shorts are a must-have. Designed with stretchy and moisture-wicking fabrics, they provide comfort and freedom of movement during workouts. Pair them with a sports bra or a tank top and complete the look with your favourite sneakers or yoga socks.
Blue Lycra Shorts
Lycra shorts in blue are a popular choice for activities like cycling or running. Their stretchy and form-fitting nature offers support and flexibility. Pair them with a breathable athletic top and accessorize with a cap or visor for a sporty and functional ensemble.
Girls Blue Shorts
Young girls can also rock the blue shorts trend! Choose comfortable and age-appropriate styles, such as denim shorts or cotton shorts. Pair blue shorts for girls with cute graphic tees or printed tops for a playful and fashionable look.
Blue Cycling Shorts
Cycling enthusiasts can enjoy the comfort and functionality of blue cycling shorts. These shorts are specifically designed for long rides, featuring padding and moisture-wicking properties. Pair them with a cycling jersey and clip-in shoes for the perfect cycling ensemble.
Blue Workout Shorts
Blue workout shorts are perfect for hitting the gym or engaging in various fitness activities. Choose a style that suits your preference, such as high-waisted or loose-fitting shorts. Pair your blue shorts for gym with a breathable tank top or a sports bra and complete the look with your favourite athletic shoes.
Blue High Waisted Shorts
High-waisted shorts in blue are not only trendy but also flattering. They can accentuate your waistline and create a chic silhouette. Pair them with a tucked-in blouse or a cropped top for a stylish and modern outfit. Due to the additional support they also serve as the perfect plus size shorts for women.
Blue Spandex Shorts
Spandex shorts offer a snug and flexible fit, making them ideal for activities like dance or aerobics. Choose blue spandex shorts and pair them with a matching sports bra or a loose-fitting tank top for a coordinated and sporty look.
Shopping for Blue Shorts
If you're on the hunt for the perfect pair of womens blue shorts, shopping online can be a convenient and efficient way to find exactly what you're looking for. However, it's important to know how to shop women's shorts that are right for you and ensure a satisfying shopping experience. Here are some steps to help you navigate the process and avoid common issues.
Determine Your Size and Fit
Start by knowing your measurements and understanding the fit you prefer. Different brands may have slight variations in sizing, so consult the size chart provided by the retailer. If you're unsure, consider reading customer reviews or reaching out to the customer service team for guidance. This step is especially crucial when shopping for plus size blue shorts to ensure a comfortable and flattering fit.
Check the Product Details
Read the product description and look for key details such as fabric composition, care instructions, and features like pockets before you buy women's blue shorts. If you specifically want blue shorts with pockets, make sure the product description mentions them. Pay attention to the length of the shorts as well, as it can significantly impact the overall look and feel.
Look for Customer Reviews and Ratings
Customer reviews and ratings can provide valuable insights into the quality, fit, and overall satisfaction of previous buyers. Take the time to read through the reviews, especially those from customers with similar body types or preferences. Keep in mind that while a few negative reviews are normal, if a particular product has consistently poor ratings or negative feedback, it might be best to explore other options.
Compare Prices and Retailers
Don't settle for the first pair of women blue shorts you come across. Take the time to explore different online retailers and compare prices. Some retailers may offer discounts, promotions, or even free shipping, so it's worth checking multiple sources before making a purchase.
Check Return and Exchange Policies
Before finalizing your purchase, familiarize yourself with the retailer's return and exchange policies. Ensure that you have a clear understanding of the timeframe for returns, any associated costs, and the process for initiating a return if the shorts don't meet your expectations.
By following these steps, you can shop for blue shorts online with confidence and increase your chances of finding the perfect pair of women blue shorts that meet your style, fit, and comfort requirements. Remember, reading product descriptions, checking reviews, and comparing prices will help you make an informed decision and ensure a successful online shopping experience. So go ahead and shop blue shorts online to find your new favourite pair.
Why choose Blissclub for blue shorts for Ladies?
Blissclub's Blue shorts offer several compelling reasons to choose them as your go-to shorts. Let's explore each reason in detail:
High Waisted Design
Blissclub's Blue shorts, including the Ultimate Shorties and Ultimate Cycling Shorts, feature a high waisted design. This design element is essential for both comfort and fit. The high waist provides coverage and support, allowing you to move freely and confidently throughout the day. Whether you're running errands, working out, or lounging around, the high waisted design ensures a secure and comfortable fit.
Different Length Options
Blissclub offers versatility in terms of length options for their Blue shorts. The Ultimate Shorties are designed to be mid-thigh length, providing a balance between coverage and freedom of movement. On the other hand, the Ultimate Cycling Shorts are knee-length
Colour Variations
Blissclub offers a range of colour variations for their blue shorts, allowing you to select the perfect shade to suit your taste. Alongside the classic blue shorts, they provide color options like Bliss Black, Naina Navy, and Monica Mauves. These additional color choices give you the freedom to express your personal style and match your blue shorts with different tops or accessories. Whether you prefer a more traditional blue hue or want to experiment with alternative colours, Blissclub has you covered.
FAQs
Where can I buy blue shorts?
You can buy blue shorts from various sources such as online retailers, department stores, and speciality clothing stores. Many brands, including Blissclub, offer blue shorts in different styles and sizes to suit your preferences.
Do blue shorts lose colour after a while?
The colour retention of blue shorts can vary depending on the quality of the fabric and the care instructions followed. However, high-quality blue shorts, especially those made from colourfast materials and treated with proper care, should maintain their colour over time. It's advisable to follow the care instructions provided by the manufacturer to ensure longevity.
Are Blissclub's blue shorts comfortable for everyday wear?
Yes, Blissclub's blue shorts are designed with comfort in mind. Their high-waisted design, such as the Ultimate Shorties and Ultimate Cycling Shorts, ensures a comfortable fit, while the Move All Day Shorts with drawstrings offer customizable comfort. These shorts are suitable for everyday wear, allowing you to move freely and confidently throughout your activities.
How to style blue shorts?
Blue shorts offer endless styling possibilities. For a casual look, pair them with a basic white t-shirt and sneakers. To dress them up, you can opt for a flowy blouse and heels. Experiment with different tops, such as crop tops, tank tops, or button-down shirts, to create various outfits suitable for different occasions.
Are Blissclub's blue shorts good for the gym?
Yes, Blissclub's blue shorts, particularly the Ultimate Cycling Shorts and Move All Day Shorts, are designed to provide comfort and flexibility during physical activities. The high-waisted design and quality materials ensure a secure fit, while the moisture-wicking properties help keep you dry. These features make them suitable and reliable for gym workouts and other fitness activities.
A 10% off coupon, front-row tickets to our latest launches, and no spam!
Subscribe to our Whatsapp updates now.
check your whatsapp now!