Grey Tights for Women
Sizes from XS to XXXXL
Sizes from XS to XXXXL
Sizes from XS to XXXXL
Sizes from XS to XXXXL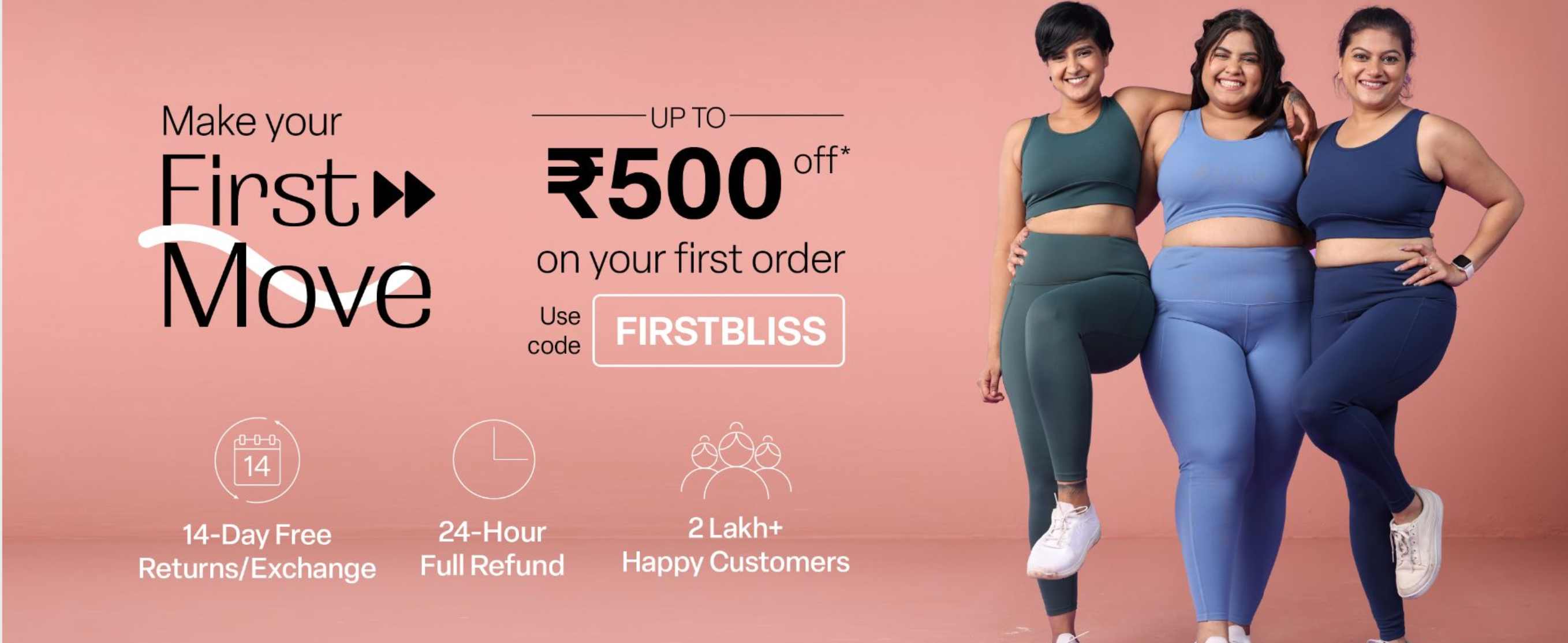 Shop Grey Tights Online
Everyone loves a good pair of grey tights for their versatility and ability to flatter every body type. The dark tone gives an attractive, slimming silhouette, whether curvy, petite, or athletic. Women's grey tights bring out your best features while providing a comfortable and flexible fit. Moreover, gym tights for women are incredibly versatile, perfect for brunch with friends, a gym workout, or even a night out.
Grey tights fulfil their actual function as supportive activewear. With their sweat-wicking capabilities and compressive fabric that hugs your skin throughout exercise and exercise, they are ideal. They are stretchy and flexible, making them perfect for any activity.
Uses of Grey Tights
Modern women need a pair of grey tights in their collection. A pair of grey tights ensure that you have a dependable and stylish grey tights alternative that can be easily paired with many other outfits, making it a reliable piece of clothing.
Everyday Practicality
These clothing items are perfect for women with active lifestyles as they are comfortable and flexible. You can wear them while working out, running, doing housework, or lounging around the house. They are easy to put on and can be worn regularly.
Flattering Fit
The stretchy fabric provides a comfortable and flexible fit, while the dark colour gives a slimming effect. These tights look great on all body types. You can wear them to ensure maximum comfort and flexibility, whether you want to flaunt your curves or keep them casual. Grey tights are a reliable choice for both style and comfort.
Coordinate
The versatility of grey tights provides a great base to match with other pieces in your wardrobe. They complement various colours and patterns, making it easier to pair them with different tops, dresses, and shoes. With the help of grey tights, you can create different looks with your existing wardrobe and assemble several outfits without buying many new clothes.
Perpetual Appeal
Grey tights are still a classic piece of clothing. Buy grey tights for a dependable alternative that will never go out of style. They work season in and season out as well.
Types of Grey Tights
It's important to understand the options and find the ideal pair for what you need. You can find the perfect pair that suits your preferences, whether you prefer high-waisted or high-impact tights. You can find grey tights online, ranging from plus size grey tights to size-zero womens grey leggings.
High-Waisted Grey Tights for Women
High waisted tights give the wearer more support and coverage. These leggings have a secure fit because the waistband sits above the navel. They add confidence because of their elegant appearance and secure fit, making them perfect for any situation.
High-Impact Grey Tights
These are grey sports tights designed primarily for running or intense exercise. These tights keep your legs dry and cool as you work out and offer moisture-wicking abilities. Compression in these tights helps muscle support and recovery.
Grey Capri Tights
Unlike ankle length grey tights, grey capri leggings are a pair of cropped tights that end just below the knee. Capris are perfect for when it's warmer outside, and you want to show more skin. Thanks to their sleek and form-fitting design, they go well with various outfits, from flowy tunics to fitted gym wear. They are flexible, breathable, and stylish.
Casual Grey Tights
Made of a soft, breathable cotton fabric, these leggings feel comfortable and light on the skin. But they don't work as well for exercise as a pair of grey lycra tights. Grey gym tights are better when made with polyester and nylon lycra blends.
How to Style Womens Grey Tights
Stylish, casual, or sophisticated looks are achievable with these tights. Girls' grey tights are a versatile addition to your wardrobe and can be paired with almost anything. A pair of dark grey tights or even black tights can go a long way as neutrals.
Everyday Look
Grey tights are the ideal addition to your everyday clothing. Combine them with oversized sweaters, tunics, or long shirts for something warm and fashionable. Grey tights for women look wonderful in informal settings, whether you're running errands or meeting friends for breakfast.
Office Attire
Wear something more modern instead of going to the office in your normal suit. Combine grey tights for women with a fitting jacket, a white shirt, and ankle boots for a polished yet casual look.
Monochromatic Look
For a look that emanates effortless style, choose a monochrome combination with women's grey tights as your base. Layers or accessories look fantastic when paired with ladies grey tights and a grey shirt or jumper. As a result, you'll have a streamlined aesthetic that is chic and sophisticated.
Athleisure Look
You can create a sporty appearance by wearing your grey yoga tights with a sports bra, a zip-up jacket, a windbreaker or a fitting exercise top. This can be a stylish athleisure outfit for the day or a practical outfit for the gym, yoga, or jogging. Shop grey tights and tops to put together a simple look.
Good for Cold Weather
Women's grey tights can be good for complete leg coverage and layering as the temperature drops. Grey leggings for women are the best option for chilly weather because they can be worn with shorts or pants over them.
Why Choose Blissclub for your Grey Tights
When choosing the best grey tights that combine comfort, style, and quality, BlissClub stands out from the competition. We distinguish ourselves from the competition because we are committed to providing high-quality women's grey tights that also serve as practical grey workout leggings. Pick between darker or light grey tights. Shop women's grey tights from Blissclub.
Ultimate Comfort
Three shades of grey are available for The Ultimate Legging by Blissclub: Gowri Grey, Maya Moonstone, and Gloria Grey. It's made of CloudSoft Fabric (73% polyester, 27% spandex). This fabric mix ensures a soft feel against your skin and provides maximum comfort. Say hello to all-day comfort with our CloudSoft Fabric.
Functional Design
We designed our grey tights for ladies with your comfort and convenience in mind. Our grey tights have pockets, including The Ultimate Legging, which has four pockets and plenty of room for carrying around your belongings. Our grey leggings with pockets secure and make accessibility to your phone, keys, and other tiny objects easy.
Experience the supporting fit and lovely contours of our high waistline. This feature enhances your silhouette, ensures it fits comfortably and securely and stays in place throughout the day. Buy grey tights online from Blissclub and find many options in grey for leggings.
Frequently Asked Questions
Why wear womens grey tights?
Women's grey tights are a classic and functional wardrobe essential. They are simple to style and offer countless wardrobe options for casual and formal looks. Grey leggings for women offer functional qualities, not just comfort and looks.
How do I wash and care for my grey tights?
Read the product page or the garment tag for proper washing and drying instructions to prolong the life and quality of your pair of grey tights. Wash them in cold water with mild detergent and a gentle cycle.
Will my grey tights start to lose colour?
Our grey tights are made of colourfast fabrics such as polyester and nylon blends and can withstand fading. However, follow the proper washing and drying instructions to minimise the risk of fading.
Are Blissclub's grey tights suitable for intense workouts?
BlissClub's grey tights can withstand intense workouts - even high-impact activities like running and gymming.
A 10% off coupon, front-row tickets to our latest launches, and no spam!
Subscribe to our Whatsapp updates now.
check your whatsapp now!